Nominations
---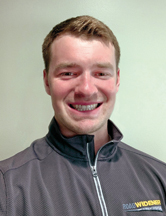 Road Widener LLC annonçait récemment la nomination de Jack Nate au poste de directeur régional des ventes, alors que la société se concentre sur l'extension de sa couverture de vente directe dans le monde entier pour mieux servir ses clients. Il gérera le centre des États-Unis et le Canada.
En tant que directeur régional des ventes, monsieur Nate veillera à apporter des solutions de réparation des routes et à accroître la productivité et la sécurité des entrepreneurs du monde entier.
«Road Widener s'efforce d'apporter aux clients une sécurité et une efficacité imbattables grâce à des équipements de construction routière innovants», déclarait Todd Granger, directeur des ventes de Road Widener. «Jack est un excellent ajout à l'équipe et constitue un atout pour ses clients alors que nous étendons et définissons nos territoires et notre support client à l'échelle mondiale.»
Jack Nate arrive chez Road Widener après avoir travaillé pour un grand fabricant d'équipements d'accès où il était directeur des ventes sur le terrain. Ses responsabilités comprenaient la gestion des lignes de produits pour les concessionnaires et l'éducation sur les équipements pour les concessionnaires et les utilisateurs finaux.
«Je suis impatient d'aider les clients et les concessionnaires à améliorer la sécurité et l'efficacité des opérateurs et à remporter davantage d'appels d'offres», déclarait-il.
Source: Road Widener LLC
---
Le directeur général Mario Roussel d'Équipements Selix inc., partenaire du groupe ESS (Equipment Sales and Service Ltd.), est heureux d'annoncer la nomination de Martin Cadieux au poste de représentant des ventes pour la division d'équipements de fondation pour le Québec et les provinces de l'Atlantique.
Natif de la grande région de Montréal, c'est à partir des installations d'Équipements Selix à Mirabel qu'il répondra à tous vos besoins en machines, accessoires, pièces et service axé forage. Diplômé de l'Université Laval en administration des affaires, Martin Cadieux apporte avec lui un impressionnant bagage d'expérience. Il travaillera à la mise en place d'une nouvelle approche qui permettra à Équipements Selix d'être davantage à l'écoute de ses clients et devenir la référence en forage spécialisée au Québec avec ses marques phares.
Selix commercialise les foreuses Sandvik, Soilmec et GEAX, les outils et accessoires de forage Carandina et TEI, ainsi que les vibrofonceurs ICE.
Toute l'équipe d'équipements Selix lui souhaite la bienvenue et la plus longue des carrières.
Source: Équipements Selix inc.
---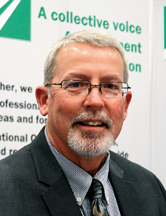 Tim Harrawood, directeur de la division Southern Contracting de l'entrepreneur en préservation des chaussées Vance Brothers, Inc. est le nouveau président de FP2, aussi connue sous le nom de Foundation for Pavement Preservation.
Il succède à Scott Bergkamp, président du fabricant d'équipements de préservation des chaussées Bergkamp, Inc.
Monsieur Harrawood a débuté dans l'industrie du coulis bitumineux et du microrevêtement il y a 35 ans à Little Rock, en Arkansas. Il a participé à l'installation et à la mise en place de coulis bitumineux et de microrevêtements dans plusieurs États, mais aussi dans plusieurs pays d'Amérique centrale.
Il a fait partie de nombreux comités de l'International Slurry Surfacing Association (ISSA) et a présidé l'atelier sur les systèmes de coulis de l'association pendant 7 ans. Il a siégé au conseil d'administration de l'ISSA pendant 8 ans et en a été le président en 2010.
FP2 Inc. est une association à but non lucratif anciennement connue sous le nom de Foundation for Pavement Preservation. FP2 soutient l'adoption de la préservation des chaussées à tous les niveaux de gouvernement et veille à ce que la préservation des chaussées fasse partie des programmes routiers d'un océan à l'autre.
Source: FP2 Inc.
---
WSP Canada annonçait récemment la nomination de Marie-Claude Dumas à titre de présidente et cheffe de la direction de la compagnie.
«Après avoir constaté de mes yeux le talent et le niveau d'expertise indéniables de WSP au Canada au cours de la dernière année, je suis fière de continuer à travailler aux côtés de l'équipe de direction canadienne tandis que nous poursuivons les ambitions stratégiques de l'organisation, pour faire progresser notre approche centrée sur le client et les initiatives de développement du personnel», déclarait madame Dumas.
Membre de l'Ordre des ingénieurs du Québec, Marie-Claude Dumas dispose d'une vaste expérience en tant que dirigeante dans le domaine de l'ingénierie et de la construction à l'échelle mondiale, dont plus de 20 ans en gestion multidisciplinaire et en services-conseils acquise auprès de plusieurs multinationales. Avant sa nomination, elle occupait depuis janvier 2020 le poste de directrice mondiale, Projets et programmes majeurs/dirigeante de marché, Québec. Dans ce rôle, elle était responsable de la performance et du positionnement des grands projets, des gestionnaires de projet et des programmes de WSP à l'échelle mondiale. Elle travaillait aussi avec les leaders provinciaux afin de répondre aux occasions stratégiques dans le marché du Québec. En plus de son rôle de présidente et cheffe de la direction de WSP Canada, madame Dumas sera responsable mondiale, Diversité et inclusion, pour WSP.
Source: WSP Canada
Appointments
---
WSP Canada recently announced that Marie-Claude Dumas has been named the company's new president and CEO.
"After witnessing firsthand, the undeniable talent and level of expertise of WSP in Canada over the past year, I am proud to continue to work alongside the Canadian leadership team as we pursue the organization's strategic ambitions to further our client centric approach and people development initiatives," said Ms. Dumas.
A member of the Ordre des ingénieurs du Québec, Marie-Claude Dumas brings a proven track record as a global engineering and senior construction executive with over 20 years of consulting and multi-disciplinary management experience. In her previous role, she was responsible for the performance and positioning of WSP's major projects, project managers and programs on a global scale. In addition to her role as president and CEO of WSP Canada, she will serve as the Global Leader for Inclusion and Diversity for WSP.
This appointment is significant in the Canadian engineering landscape. Dumas' track record both in the Canadian and global market, as well as the caliber of her work in her time at WSP, make her the ideal industry leader to navigate WSP Canada through this time of transition, as the company welcomes the team from Golder to its thriving operation.
Source: WSP Canada
---
CZM Foundation Equipment recently announced the appointment of Josh Jenkins as rental fleet coordinator for the company. Mr. Jenkins will oversee all aspects of trucking, logistics, repairs, and service for the rental fleet and brings over 10 years of experience in logistics management from his time in the Coast Guard and with Gulfstream.
CZM Foundation Equipment offers a comprehensive line of machines engineered for a variety of foundation applications, including portable and truck-mounted equipment. CZM Foundation Equipment is the American division of CZM Corp., the leading foundation equipment manufacturer in South America, founded in Brazil in 1976. CZM Corp. manufacturers distributes a wide range of models worldwide. The U.S. home office and manufacturing facility is in Ellabell, Georgia, just outside of Savannah.
Source: CZM Foundation Equipment
---
A change in the management of the Off-Highway and Test Systems Business Unit of ZF has recently come into effect: Daniel Härter is the new head of the largest business unit within the Industrial Technology Division of ZF.
Mr. Härter has held various management positions for ZF since 2003. He was manager in the product line construction machinery axles and then head of Materials Management for the Industrial Technology Division, head of the Marine product line. In 2017, he started his current function as head of the Marine and Special Driveline Technology Business Unit. Daniel Härter will continue this task in addition to his new function until at least the end of the year.
Daniel Härter succeeds Udo Kneitz, who elected to leave the company at the end of 2020. Until the appointment of Daniel Härter, Alexander Seeliger has headed the Business Unit on an interim basis in addition to his function as business director for Off-Highway Systems.
The Off-Highway and Test Systems Business Unit, headquartered in Passau, Germany, comprises the development and production of transmissions and axles for agricultural and construction machinery as well as driveline technology for material handling systems. Test systems for all kinds of applications in driveline and chassis technology are also included in the division's portfolio.
Source: ZF Friedrichshafen AG
---
JLG Industries, Inc. recently announced that Joe Kleiner has been named regional vice president for the Eastern United States and Eastern Canada. He replaces Brent Miller who has recently been named vice president of channel management for JLG. In his new role, Mr. Kleiner's primary focus will be leading JLG's sales and service growth within the region.
In Canada, Joe Kleiner oversees the following provinces: New Brunswick, Newfoundland and Labrador, Nova Scotia, Ontario, Prince Edward Island and Quebec.
"The heavy equipment market is constantly evolving which presents many growth opportunities," said Mr. Kleiner. "To position JLG for continued success, our team is focused on understanding our customers changing needs to elevate the access industry in 3 key areas: productivity, safety and technology, while delivering the industry's broadest range of lifecycle solutions, including parts, service and training."
Joe Kleiner has been with JLG for 8 years, starting off his career in the company's sales trainee program. Prior to taking on this new role, he was a district sales manager in the Western Region, serving customers in Northern California and Nevada, and in the Midwest Region, servicing customers in Indiana and Illinois.
Source: JLG Industries, Inc.
---
Mario Roussel, general manager of Selix Equipments Inc., a division of Equipment Sales & Service Limited, is pleased to announce the appointment of Martin Cadieux as sales representative for the foundation equipment division for Quebec and the Atlantic provinces.
Born and raised in the greater Montreal area, Mr. Cadieux will work out of the company's Mirabel facilities.
A graduate from University Laval in Business Administration, Martin Cadieux brings with him an impressive background in this demanding field and understands the importance of a good customer / supplier relationship. As part of his new functions, he will work on the implementation of a new territorial coverage that will allow Selix Equipment to better support its customers and become the leader in specialized drilling equipment in Eastern Canada.
Selix is the distributor for Soilmec (Ontario, Manitoba, Quebec, Nova Scotia, Newfoundland & Labrador, Prince Edward island and New Brunswick), Sandvik (Ontario only), GEAX, and TEI Rock Drills. It also has strategic supply arrangements with Carandina S.l.r for the supply of foundation drilling tools, Tramac for hydraulic rock breakers and, I.C.E for piling and vibratory drivers and extractors.
Source: Équipements Selix inc.