BKT's Solutions for Port Operations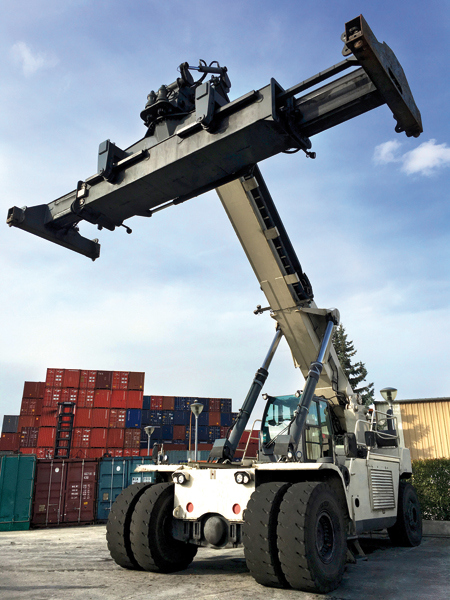 Resistance, maximum traction on dry and wet surfaces, high durability over time are all essential characteristics for tires intended for port operations. In addition to their "general" needs, it is important to say that each machine operating in these environments has very specific characteristics and consequently the tire must be meticulously designed.
BKT's range of port tires offers solutions suitable for the different machinery operating in port hubs, offering tires with specific characteristics and features for each application.
BKT tires meet the needs of logistics and port handling and can operate on irregular and treacherous areas, worksites with rough cemented surfaces, and can lift heavy loads in complete safety. In particular, BKT's PORTMAX radial range offers solutions that are suitable for these applications.
PORTMAX PM 90 is designed for reach stackers and is equipped with multilayer steel belts which guarantee exceptional stability that is indispensable in the handling of high loads.
Particularly resistant and with a high load capacity, PORTMAX PM 93 PLUS is the perfect radial tire for intermodal transport for straddle carriers. It is able to operate even in the most difficult situations, handling the heaviest loads and maintaining good stability.
Advertisement
PORTMAX PT 93 has been specifically developed for terminal tractors and is perfect for operations in ports and interports. The tread offers resistance to wear and tear even in the most demanding situations. Excellent stability, driving comfort and prolonged durability are the technical characteristics which make PORTMAX PT 93 an excellent solution for intermodal transport.
PORTMAX joins various other BKT solutions designed for port operations and to meet the needs of professionals in the sector and to respond to every requirement.
Source: Balkrishna Industries Ltd. (BKT)