NTEA Releases New Edition of Truck Equipment Handbook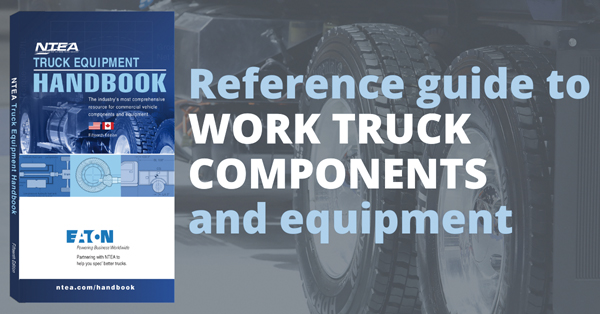 NTEA – The Association for the Work Truck Industry released the 15th edition of its Truck Equipment Handbook, the industry's most comprehensive pocket guide for commercial vehicle components and equipment.
The new version includes updates to U.S. and Canadian regulations, along with an expanded set of industry definitions. This edition also covers the vehicle certification process and regulatory standards applicable in Canada.
"Work truck industry professionals have relied on NTEA's Truck Equipment Handbook as a valued resource since 1989," said Steve Spata, NTEA senior technical assistance director. "It's an indispensable guide for distributors, manufacturers, truck dealers, sales representatives and end users."
Topics addressed:
Application and installation considerations and requirements
Illustrations of basic engineering calculations
Alternative fuels and hybrid propulsion systems information
Reference sections on vehicle certification, Federal/Canadian Motor Vehicle Safety
Standards and lighting requirements
Weights and measures
Glossary of truck equipment industry terms
The new Handbook is available for US$15 for NTEA members and US$29 for nonmembers.
Established in 1964, NTEA – The Association for the Work Truck Industry represents more than 2,000 companies that manufacture, distribute, install, sell and repair commercial trucks, truck bodies, truck equipment, trailers and accessories. Buyers of work trucks and the major commercial truck chassis manufacturers also belong to NTEA. The Association provides in-depth technical information, education, and member programs and services, and produces Work Truck Week® and Green Truck Summit. The Association maintains its administrative headquarters in suburban Detroit and government relations offices in Washington, DC, and Ottawa, Ontario.