Lexan® Sheet Materials Offer Clear Advantages in Sustainable Designs for Eco-Progressive Buildings
SABIC Innovative Plastics' growing portfolio of Lexan® polycarbonate multiwall sheet products are contributing to the sustainable design movement and strengthen sustainable building designs by increasing energy conservation, improving working/living environments, and promoting recycling. Lexan sheet solutions can help architects, builders and contractors tap into the "green" building market, a $12 billion sector and a bright spot in the current construction industry slump.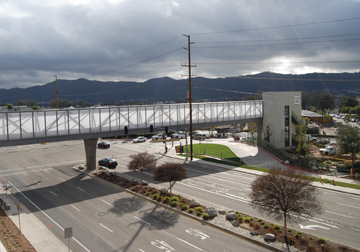 "Widespread concerns about the negative environmental effects of traditional building materials and methods are driving the adoption of sustainable design," said Darrell Hughes, general manager for SABIC Innovative Plastics, Specialty Film & Sheet. "Lexan multiwall sheet products can make a significant contribution by helping our customers achieve sustainable designs. For example, Lexan sheet far surpasses double- and triple-pane glass windows in thermal insulation performance, and its light weight saves energy in transportation and installation. Plus, it's 100% recyclable. By incorporating Lexan sheet into their designs, our customers can make any building more sustainable."
Lexan polycarbonate sheet allows natural daylight to enter a building, creating a more aesthetically pleasing working or living environment while saving on electricity for artificial lighting. However, while letting light in, the material also offers ultraviolet protection for occupant health, and exceptional thermal insulation to enhance energy conservation.
This lightweight material also saves fuel in shipping and installation. Less weight also allows Lexan sheet to be supported by lighter-weight glazing bars and substructure, reducing the amount of support material required.
Source: SABIC Innovative Plastics