Nominations
---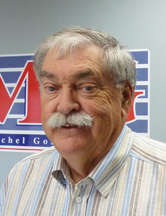 La direction du Groupe TWIN est très heureuse d'annoncer la nomination de Pierre Métras à titre de directeur général de Michel Gohier ltée, fonction qui était auparavant occupée par Louis Beaulieu, président des Équipements Twin Montréal et Québec, et de MG Ltée.
Pierre Métras, ancien cofondateur/copropriétaire et président de Machineries Tenco, est connu et respecté de tous les intervenants dans l'industrie, autant des fournisseurs, compétiteurs que des clients, et il amène avec lui une solide crédibilité, un bagage énorme d'expérience et de nombreuses idées.
L'arrivée de Pierre Métras coïncide aussi avec l'embauche de son frère Michel Métras, à titre de représentant technique pour les produits MG.
Michel Gohier Ltée, filiale du Groupe Équipement Twin, est située à Laval et fait la fabrication, vente, distribution, installation/service de bennes basculantes conventionnelles, quatre-saisons, à asphalte régulière ou chauffante, aluminium, de plateaux fixes ou avec système amovible, au Canada et aux États-Unis, ainsi que la vente et l'installation d'équipements de déneigement Henderson au Québec.
Source: Les Equipements Twin (1980) ltée
Appointments
---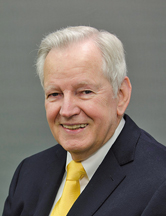 During the 2013 Utah Asphalt Conference, the Utah Asphalt Pavement Association (UAPA) inducted Astec Industries, Inc. CEO and founder Dr. J. Don Brock into the UAPA Hall of Fame.
The UAPA has also elected to name the Hall of Fame award in honor of Dr. Brock. Each year, UAPA Hall of Fame plans to honor one individual who has made a major impact on the asphalt paving industry with the J. Don Brock Award. The Hall of Fame inductee presentation for Dr. Brock was made on March 28, 2013.
Source: Astec Industries, Inc.
---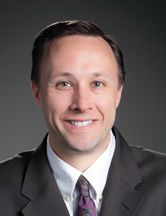 Robert Blanding has been named vice president, Finance, for ESCO Corporation, a leading global provider of wear parts and attachments for the mining and infrastructure industries. His primary area of focus will be to lead operational finance for ESCO's Mining and Construction & Industrial Divisions.
Mr. Blanding was most recently a controller within Intel's Software & Services Group. During his 18 years in the finance organization at Intel, he worked across a wide spectrum of business groups, including Intel Capital, the Technology and Manufacturing Group and the Sales and Marketing Group based in Europe.
Source: Esco Corporation
---
Selix Equipment Inc., the Sandvik Rock Drill dealer for Ontario and the distributor for Mc Drill Technology construction and piling drill rigs, has recently appointed Alejandro (Alex) Michaels to its sales force for Ontario.
Selix Equipment continues its commitment to customer satisfaction with the addition of Mr. Michaels, an experienced industry technical sales representative. He will work in a consulting role to connect with a spectrum of customers in construction, quarrying, road building and the full aspect of geotechnical works such as, foundation drilling, micropile works and geothermal throughout central and southern and southwestern Ontario.
"I'm looking forward to bringing my experience and background to this new position with Selix Equipment", said Mr. Michaels. "My previous career and desire to succeed will strengthen our existing customer base, and also help develop new ones, in all aspects of Selix business.
Alejandro Michaels brings more than 20 years of experience in mining, quarrying and crushing to his new position. A mechanical engineer, he has worked, for many years, directly for manufacturers such as Kaeser Compressor helping develop markets in South America and opening up new distribution offices as well as for Sandvik Construction in Columbia. "Alex is an asset to Selix bringing a fresh perspective to the team," said Mario Roussel president of Selix Equipment. "Our focus is to make contact with all customers in our markets offering the best products for their needs. We want to become a part of their success by becoming a partner and understanding all clients' distinct differences by matching the right equipment to their work."
Source: Selix Equipment Inc.
---
Navistar International Corporation recently announced that its Board of Directors has appointed Jack Allen as executive vice president and chief operating officer, effective immediately.
Mr. Allen has been president of the company's North America Truck and Parts business since June 2012. Previously, he was president of Navistar's Engine Group, where he led major business initiatives including the acquisition of Brazilian engine producer MWM and a partnership with MAN of Germany. He also has served as vice president and general manager of the company's Parts organization.
Source: Navistar International Corporation