IROCK Launches New Website for Easier Use and Mobile Access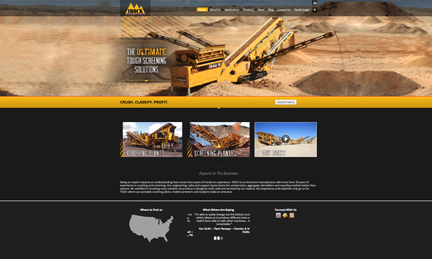 IROCK Crushers has launched a new website. The new site, located at www.irockcrushers.com, provides quick access to detailed product information to help customers make informed decisions about crushing and screening equipment. The mobile-friendly site also links customers to the latest technologies and industry news.
Visitors to the website can easily sort product information by the type of crusher, screener or application. Each product page features typical applications and detailed specifications including machine weight, engine type, processing capacities and stockpiling heights. Large photos and videos of equipment in action are featured throughout the site, giving visitors the opportunity to not only read about features and benefits, but view them as well.
In addition to detailed product information and visuals, IROCK is using the new site to keep current and potential customers well informed on industry news and best practices.
News stories and blog posts will be updated regularly with information to help increase profitability in industries such as aggregates, road building, mining, construction and demolition, recycling, landscaping and mining.
Source: IROCK Crushers