MTU to Deliver New Sulfur Tolerance Solution for Tier 4 Engine Technology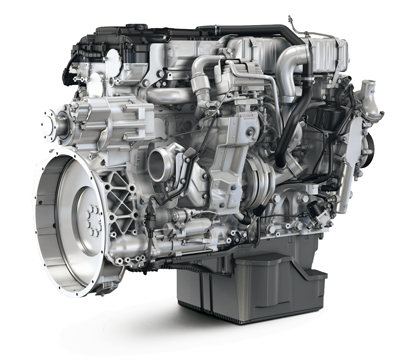 As part of its continuous effort to provide the most advanced off-highway diesel engine technology to original equipment manufacturers (OEMs) and customers around the world, Rolls-Royce Power Systems has announced a new high-sulfur fuel capability for its family of MTU industrial engines.
MTU's new Sulfur Tolerance Solution will be available in mid-2014 for Tier 4 interim MTU Series 900, 500 and 460 engines, followed by MTU's complete lineup of Tier 4-final certified Series 1000 – 1500 engines in the future. This new solution will enable OEMs to utilize the latest MTU engine technology in countries where ultra-low sulfur diesel (ULSD) fuel is not available, and will also protect MTU engines from harmful effects of high sulfur fuel.
"The MTU Sulfur Tolerance Solution is designed to provide more than just our proven reliability and durability to OEMs and equipment operators," said Bernd Krueper, vice president of global industrial sales, MTU Friedrichshafen. "This new capability will also simplify design, ordering and installation processes for OEMs and repower customers around the world."
Source: MTU America Inc.