Camoplast Solideal Launches New Solideal CMP 533 Soil Compactor Tire at Intermat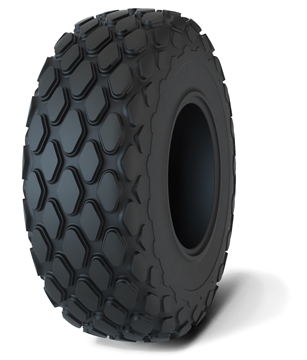 Camoplast Solideal introduces the Solideal CMP 533 tire for soil compactors at Intermat, held in Paris, France, last April. With premium rubber compounds and enhanced tread depth, the Solideal CMP 533 tire offers industry-leading tread life and durability.
With its unique Hauler stepped diamond profile, the Solideal CMP 533 features an optimized tread pattern that minimizes ground pressure and damage resulting in superior compaction performance.
The perfect compromise between floatation and traction for all seasons and underfoot conditions, and a robust carcass design that enhances side impact resistance results in fewer flats.
Shipments of the Solideal CMP 533 tire began in April 2015.
Camoplast Solideal is committed to offering a complete range of high performance products and solutions that satisfy the mobility needs of its clients, The Solideal CMP 533 is just one in a series of new products the company will bring to market in the coming years.
Source: Camoplast Solideal