Nominations
---

Daniel Riendeau, président-directeur général du groupe Longus, annonçait récemment la nomination de Paul Germain à titre de directeur pièces et service pour les 6 succursales du groupe Longus.
Monsieur Germain a pour mandat d'harmoniser les départements de pièces et service des 4 succursales Longus (Laval, Lévis, Sherbrooke et Varennes au Québec) ainsi que des 2 succursales J.R. Brisson (Ottawa et Vars en Ontario) dans le but d'en augmenter l'efficacité.
Paul Germain cumule une solide expérience dans la gestion des pièces et du service. Il a d'ailleurs passé les 9 dernières années à titre de directeur des ventes, pièces et service au sein de New Holland pour l'est du Canada.
Toute l'équipe de direction de Longus lui souhaite la bienvenue et bon succès!
Employant plus de 100 employés, Longus œuvre dans le domaine d'équipement de construction et de déneigement depuis plus de 60 ans. L'entreprise est reconnue pour son service hors pair et son expertise dans l'excavation et le déneigement à travers sa gamme de produits CASE Construction, New Holland et Kobelco. Depuis 2010, Longus fait partie du groupe Terapro en partenariat avec Inotrac et Machinerie CH.
Source: Longus
---
Total Canada, filiale de TOTAL S.A., 4e groupe pétrolier intégré au monde, a ajouté à ses rangs plus de 10 nouveaux collaborateurs au Canada depuis le début de l'année 2017.
Ces nouveaux collaborateurs viendront compléter les effectifs déjà en place et viennent s'intégrer dans l'organisation régionale de Total Canada inc.
Les directeurs régionaux des ventes qui ont été nommés sont :
Ross Munro pour les provinces de l'Atlantique
Benoit Larivière pour la province du Québec
Qaiser Qureshi pour les provinces de l'Ontario et du Manitoba
Fréderic Porlier pour les provinces de l'Ouest Canadien (Saskatchewan, Alberta, Colombie-Britannique, Yukon et Territoires-du-Nord-Ouest)
Son organisation commerciale sera complétée par 4 chefs de marché en charge du suivi des accords internationaux du groupe ainsi que du développement de partenaires canadiens :
Gregory Perez – Chef de marché national Automobile
Jack Fasoli – Chef de marché national Transport, Construction et Agriculture
Mark Gentile – Chef de marché national Industrie
Pierre Barras – Chef de marché national Huiles de procédés, fluides spéciaux et Additifs
Par ailleurs, pour compléter son dispositif logistique, Total va installer un dépôt à Calgary, en Alberta, où le groupe possède déjà des activités dans le domaine de l'exploration et de la production de pétrole. Cette stratégie s'aligne avec son désir de mieux servir ses partenaires actuels ainsi que ses partenaires futurs dans les milieux du Transport, des Mines et de l'Automobile.
Source: Total Canada inc.
Appointments
---
Xylem recently announced the appointment of Harry Steyn as International Rental Development manager, Dewatering, based at Xylem's European headquarters in Schaffhausen, Switzerland. In this role, he is responsible for the growth and development of Xylem's extensive European rental fleet of dewatering pumps and accessories. Mr. Steyn previously served as Dewatering manager for Xylem South Africa, managing dewatering rental and sales in mining and industry markets for over 7 years.
"At Xylem, we complement our portfolio of cutting-edge technologies with a committed and dynamic team who share a passion for solving our customers' most complex water challenges," said Jim Mowbray, general manager for Xylem's international dewatering business in EMEA/APAC. "During his tenure with Xylem South Africa, Harry made an outstanding contribution to the growth of our dewatering business in the region and he will now bring this expertise to bear at a European level, expanding revenue opportunities for Xylem's international pump rental offering. I wish him the very best in his new role."
Source: Xylem
---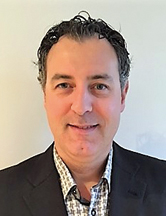 Daniel Riendeau, president and general manager of the Longus Group is pleased to announce the appointment of Steve Lalonde as the general manager of the J.R. Brisson locations recently acquired by the company.
Mr. Lalonde's mandate is to develop the Ottawa and Casselman, Ontario, locations that operate under the CASE Construction banner in order to ensure the growth and evolution of J.R. Brisson, a company which has been in business for over 100 years.
Holder of a bachelor's degree in Commerce with an operation and production management specialization from the University of Ottawa, Steve Lalonde has a wide range of management experience in the heavy equipment industry. His dynamism and expertise in various sectors within the heavy equipment industry make him the ideal candidate to pursue the advancement of the company.
Source: Longus Group
---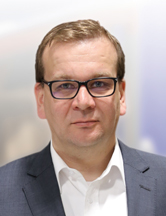 Mika Virtanen has been appointed the Group CEO of Robit Plc and a member of Robit Plc's Global Management Team.
Mr. Virtanen has made a career of over 20 years in several management positions in metal and automation industry. He has worked since 2002 for Cargotec Corporation in international operations, where his positions have been among others president (Bromma), senior vice president Spreader Division (Kalmar), vice president Kalmar Intelligent Solutions, vice president Kalmar STS & RTG Cranes Business and managing director (Bromma Malaysia). He has also worked a long period at Outokumpu Poricopper Oy. He has gained international experience by operating in Malaysia, China and Singapore.
Mika Virtanen's education is M.Sc. in Economics and Production Technologies and he has graduated from Tampere University of Technology in 2002 majoring in industrial economy and production technology.
Source: Robit Plc
---
The Ontario Asphalt Pavement Council elected Mike McLean, marketing and sales manager for McAsphalt Industries Limited, as its Chairman during its 43rd annual general meeting. Mr. McLean is taking the over helm of the council from Donn Bernal, general manager of Yellowline Asphalt Products Ltd., who served as Ontario Hot Mix Producers Association (OHMPA) president for 2016 and OAPC chairman for part of 2017. As of January 1, 2017, OHMPA officially amalgamated with the Ontario Road Builders' Association and is a council of ORBA.
Mr. McLean, is a graduate of Canadore College with a 3-year degree in Small Business Administration. He got his start in the asphalt industry early in life through his family's asphalt paving business McLean Paving KL Ltd in Kirkland Lake, Ontario He joined McAsphalt Industries Limited in 2002.
In 2009, Mike McLean first joined the OHMPA Board of Directors as John Carrick was stepping off of the board. "Joining the Board of Directors was one of the best decisions I ever made," said Mr. McLean. "Subsequently, I joined the Membership Committee and the Marketing Committee and learned from the great leaders before me and became a chair of both committees. This experience has been invaluable."
In addition to his involvement on OAPC's Board of Directors, Marketing and Membership Committees, Mr. McLean is active on the ASPHALTopics subcommittee.
Source: Ontario Asphalt Pavement Council
---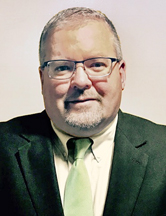 Timothy Hansen has joined ITM Group as general manager of Intertractor America Corporation, a leading designer and manufacturer of earthmoving crawler undercarriages and track frames.
Prior to joining Intertractor America, Mr. Hansen was director of aftermarket sales for undercarriage manufacturer Berco of America, Inc. He has also had leadership roles in account development and sales management for key accounts in manufacturing for the heavy equipment industry.
Timothy Hansen has an MBA degree and is completing an MS in Strategic Planning and Leadership from Michigan State University, as well as a BS in Technical Management.
"I am excited to welcome Tim to our group," said Oscar Bernardoni, ITM Group general manager. "Given his experience and knowledge of the industry, we are confident Tim is the right person to help us achieve our immediate and long-term goals for the company."
"I look forward to leading this highly professional team at ITM/Intertractor," said Mr. Hansen. "With their focus on providing customers with a high level of customer service and industry leading undercarriage components, everyone will understand the commitment being made at ITM/Intertractor."