Optimized Cost Per Ton with Metso Alloy Hammers for Metso Shredders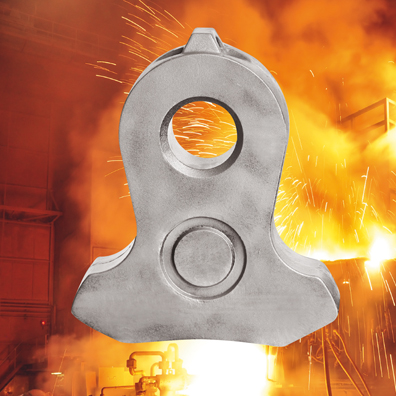 The hammers used in shredder lines represent a key factor in plant efficiency. Metso has developed a new hammer series, Metso Alloy Hammer, with the goal of extending the lifetime of these tools. Featuring a special alloy, the high-quality cast-steel hammers from the Group's own foundry ensure substantially enhanced economic efficiency and can be used in all Metso's Lindemann shredder series.
The special Metso alloy, in combination with a specific post-treatment process, helps to keep the shape of the hammer for a longer operational time. The result is a higher production over the extended hammer life.
"Our customers in Europe have been very satisfied with our optimized hammer solution. With this hammer, they have achieved a longer uptime and they have needed fewer hammers per year. Our customers have seen significant savings in their shredder operation, making their business more profitable. We are very pleased to note that the hammer provides an excellent cost-per-ton shredding result." says Michael Pogritz, product manager Lindemann™ Shredder parts, sales and service manager CEE.
Metso's product offering for metal recycling covers a wide range of efficient solutions for the fragmentation, compaction and separation of virtually every type of metal scrap. Through the Lindemann™, Texas Shredder™ and N-Series™ product lines, Metso offers a full range of pre-shredders, shredders, shears, balers, and briquetters, along with the capability to develop custom solutions for customers' ferrous and non-ferrous scrap separation processing needs.
Source: Metso Corporation