Goldhofer's STEPSTAR Now Available With Wheel Recesses for the Construction Industry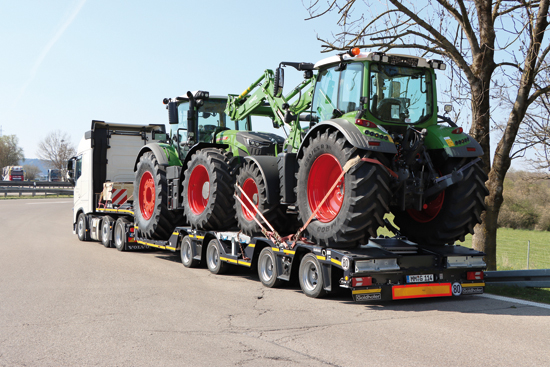 STEPSTAR, Goldhofer's new generation of self-tracking semi lowloaders launched in 2020, is currently in great demand. The 3- to 5-axle semitrailers offer haulage businesses high standard of quality, intelligent details such as an efficient load securing system combined with user-friendly operation and a practical range of accessories.
Now a second version of the STEPSTAR is available with 1 or 2 pairs of wheel recesses and the new MEGA gooseneck.
"There is no change, of course, with regard to the existing and proven advantages of the STEPSTAR family," said Robert Steinhauser, sales director for Europe / North Africa, "but the wheel recess version and the MEGA gooseneck make for an even wider range of applications."
The new STEPSTAR semi lowloaders again score with a very low deadweight and the resulting benefits in terms of much higher payloads. Thanks to the use of premium components, maintenance intervals are longer and total cost of ownership is lower than that of comparable trailers.
With an intelligent lashing system, easy operation, and flexible setup options, all the vehicles in the STEPSTAR family offer a high level of safety plus cost-effective operations. That applies even more to the version with wheel recesses and the new gooseneck.
The wheel recesses enable extremely high construction machines to be transported where maximum height regulations would otherwise be a problem. These trailers have a low entry angle and cross ribs for safe loading with wheeled vehicles with a low approach/departure angle. The depth of the wheel recesses can also be adjusted to the ground clearance of the machine to be loaded. A simple and well-designed recess cover ensures fast setup times when other cargos are to be carried. With the extendable variants in particular, aluminum spacers can be used to facilitate transportation of wheeled vehicles with different wheelbases. The flat approach angle of the folding ramps is ideal for vehicles with low ground clearance, such as screen and crusher plants.
Publicité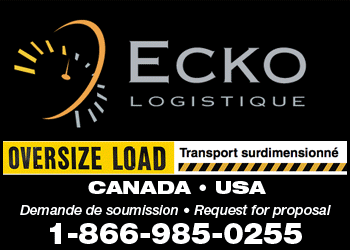 The optional "TraffideckGO" low-wear, anti-slip polymer decking offers a high coefficient of friction for maximum safety when loading and traveling.
The new optional MEGA gooseneck allows more different loads to be transported with this vehicle than ever before, as the height difference between the loading area and the gooseneck is reduced to a minimum. This permits transportation divided loads, general cargos, and even 40' or 20' containers for a total rig length of 16.5 m.
All these attractive features make the STEPSTAR a highly versatile solution with a wide range of applications and keep downtimes to a minimum.
Source: Goldhofer AG