Nominations
---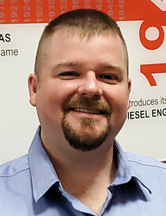 DEUTZ Corporation annonçait récemment la nomination de Brian Monaco en tant que nouveau directeur du développement commercial.
Dans le cadre de ses nouvelles fonctions, monsieur Monaco sera chargé de développer et de maintenir les relations de l'entreprise avec les marchés de l'exploitation minière, de la construction et de la location régionale, y compris le soutien aux ventes pour l'ensemble de la gamme de produits et services DEUTZ. Il sera également chargé de développer de nouvelles opportunités auprès des manufacturiers d'équipement d'origine (OEM) et de travailler avec ceux qui font déjà affaires avec DEUTZ et les clients utilisateurs finaux aux États-Unis, au Canada et dans certaines régions d'Amérique latine où l'industrie minière est active.
«Je suis très heureux d'assumer ce nouveau rôle chez DEUTZ», déclarait Brian Monaco. «Au fil des années, j'ai pu en apprendre beaucoup sur nos clients et leurs besoins, et je suis prêt à appliquer ces années d'expérience pour aider DEUTZ à poursuivre la croissance de ses activités sur ces marchés très importants.»
Monsieur Monaco travaille chez DEUTZ depuis 14 ans, ayant commencé son mandat en 2007 en tant que technicien, avant de passer au contrôle de la qualité quelques années plus tard. En 2016, il a occupé un poste au sein de la division Garantie et a commencé à développer le département d'analyse des défaillances de l'entreprise, pour finalement accéder à la supervision de ce département en 2018.
«L'étendue de l'expérience de Brian au sein de DEUTZ fait de lui un excellent ajout à notre équipe de vente», déclarait Jim Miller, directeur principal du développement commercial de DEUTZ Corporation. «Il a réellement gravi les échelons et a appris la valeur des produits et services de qualité supérieure en cours de route. Avec son niveau de connaissances et d'expérience, il sera une excellente ressource pour les clients sur les marchés qui lui sont attribués.»
Source: DEUTZ Corporation
---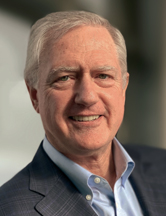 Le conseil d'administration de Daimler Truck AG annonçait récemment la nomination de John O'Leary au poste de président et directeur général de Daimler Trucks North America (DTNA) et de ses marques Freightliner Trucks, Western Star Trucks, Thomas Built Buses, Freightliner Custom Chassis Corporation et Detroit Diesel Corporation.
Le 1er avril 2021, monsieur O'Leary succédait ainsi à Roger Nielsen, qui a pris sa retraite après 35 ans dans l'entreprise, dont les 4 dernières années en tant que président et directeur général.
John O'Leary a débuté chez DTNA pour Freightliner en 2000, après avoir passé 11 ans chez Paccar. Il a mis en place des processus de transformation internes, dirigé le secteur des bus scolaires aux États-Unis en tant que président-directeur général de Thomas Built Buses. À partir de 2010, il a été vice-président directeur de l'activité Aftermarket avant de devenir directeur financier de DTNA en 2012, sous la direction du président Martin Daum (2009-2017) et de Roger Nielsen (2017-2020). Depuis septembre 2020, John O'Leary était le responsable de la transformation (CTO) de Mercedes-Benz Trucks en Allemagne, posant les bases de sa transformation et de l'amélioration de sa rentabilité. À ce titre, il a également dirigé l'organisation de Mercedes-Benz Trucks jusqu'à l'arrivée de Karin Radström en février 2021.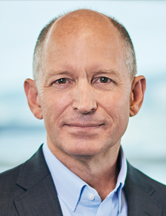 Roger Nielsen était président et directeur général de DTNA depuis le 1er avril 2017. Sous sa direction, on a assisté au lancement de plusieurs essais clients avec les Freightliner eCascadia et eM2 ainsi que les bus scolaires Thomas Built eJouley qui ouvrent la voie au transport carboneutre chez DTNA. En outre, il a renouvelé la gamme de produits Western Star et le secteur des camions à vocation professionnelle, et a fait de DTNA le constructeur de camions le plus prospère et le plus rentable des États-Unis.
Monsieur Nielsen a commencé sa carrière en 1986 en tant qu'ingénieur de fabrication de Freightliner responsable des tests de faisceaux de câbles, puis a occupé des postes de direction dans la fabrication, la gestion de la chaîne d'approvisionnement et en tant que directeur de l'exploitation de 2001 à 2016.
Source: Daimler Truck
Appointments
---
Allen Engineering Corporation recently announced the addition of Jason Lininger to its team. Mr. Lininger has accepted the role as a territory sales representative for the Pacific Northwest Territory of the U.S., and Western Canada. He is most excited to be working for a long-established family organization, with great products, that can be reactive to the customers immediate needs.
Jason Lininger has over 16 years of knowledge and experience providing premier customer service to the concrete industry. He is responsible for demonstration, training, sales, and after-sales consultation on Allen Engineering equipment for both distributors and contractors. He comes to Allen Engineering with an extensive background in concrete grinding and polishing.
Everyone at Allen Engineering Corporation is proud to have Jason representing the company. He is a man that prides himself on recognizing his customer's needs, solving problems, and living with integrity and honesty.
Source: Allen Engineering Corporation
---
Continental Commercial Specialty Tires has hired industry veteran, Andrew Davis, as the new market manager for the U.S. and Canada. In this role, he will oversee all material handling, earthmoving and agriculture tire business.
Mr. Davis brings over 14 years of experience in the tire industry. Most recently, he was the product marketing manager for Giti Tire managing new product development for their passenger and light truck tire lines. Previously, he worked as a product manager for Nokian Tyres before moving into Nokian's Heavy Tire division, primarily focused on OTR tires, where he became the sales director for the U.S. and Canada.
"I am excited to join the Continental Commercial Specialty Tires team," said Andrew Davis. "I worked in the OTR tire sector for 8 years and I am thrilled to have an opportunity to return to this segment of the tire industry. I look forward to working with the Continental CST team to continue our growth in the U.S. and Canadian markets."
Mr. Davis will report directly to Matthew Futrelle, who previously held this position, and now heads Continental Commercial Specialty Tires for the Americas.
---
Rototilt Inc. recently announced that Shaun Davidson will be regional sales manager - Western Canada. He will cover the provinces of Manitoba, Saskatchewan, Alberta and British Columbia, in addition to his existing clientele in the Rail and OEM markets of North America.
"Shaun has been providing exemplary product support to our customers in both Rail and the OEM industries for 13 years, his technical knowledge and product support in these segments has proven essential and I am glad to see Shaun support and grow our dealer network in the West," said Jeremy Lindsay, sales and marketing manager for Rototilt Inc.
Rototilt Inc. was established in 2007 in Brantford, Ontario as a dedicated North American subsidiary to service and support Rototilt customers throughout Canada and the U.S. Rototilt Inc. carries out a comprehensive inventory of Rototilt® attachments and spare parts as well as offering a full rebuild facility to give tiltrotators a new life after years of use. Rototilt's service technicians are available to provide customer technical support and to assist dealers on the installation and servicing of Rototilt attachments.
"I'm really looking forward to this exciting new challenge and contributing to Rototilt's continued growth in North America!," added Shaun Davidson.
Source: Rototilt Inc.
---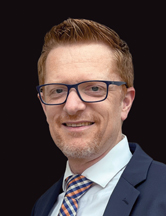 Haag Canada, a multi-disciplinary forensic engineering firm, recently announced it has hired practice leads for its Mechanical and Electrical engineering disciplines and has opened new offices in Ottawa, Ontario, and Calgary, Alberta, to support activities led from the firm's head office in Toronto, Ontario.
Having engaged in a strategic recruitment drive since its launch in September 2020, Haag Canada recently appointed Mark Cammisuli P.Eng., CEM to head up its Mechanical group and Ken J. Huber P.Eng., SIEE to lead its Electrical (Mining and Energy) practice, rounding out the company's initial core areas of expertise.
Mr. Cammisuli has extensive experience in mechanical system design and the application of complex equipment. He spent over 2 decades providing design instruction to engineers and architects. Cammisuli has considerable field experience delivering action-based specification and design consultation in specialty mechanical systems, central utilities, energy management and water quality, among others. In his new role, he will work out of Haag Canada's Toronto head office.
Based in Calgary, Mr. Huber brings with him over 30 years of experience in electrical engineering, specializing in electrical rotating equipment, automation, transformers, power products, starting systems, design, manufacturing, investigation, project management, project engineering, and factory inspections.
Source: Haag Canada