AUSA Introduces Its D301AHG 3 t Dumper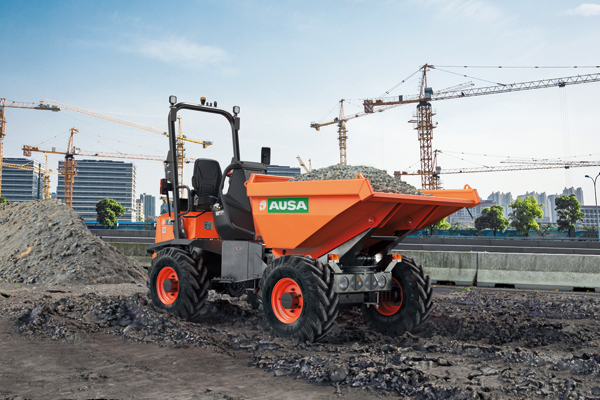 After completing the launch of its dumpers with higher payloads, AUSA is continuing to upgrade its equipment with the new D301AHG dumper, which has a 3 t payload. A completely new machine, designed with the aim of delivering higher productivity and a better return on investment for the customer, as well as improved operation safety.
The D301AHG is equipped with a Kubota 24.8 hp engine with no DPF, which complies with the Tier 4 emissions standard. Additionally, the machine's low weight and permanent all-wheel drive give it excellent off-road capability and 50% gradeability. The power is transmitted via hydrostatic transmission, ensuring smoother and safer operation.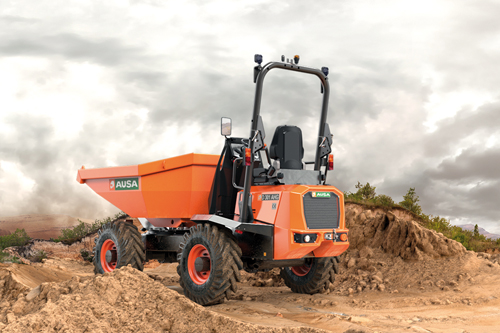 The driving position is equipped with a seat that has a presence sensor and a seat belt with a buckle sensor.
This new machine has been designed to achieve optimal productivity. In this new design, a new dump body has been devised with a heaped capacity of 1.75 m3, which is 12% higher than in the previous model. The power-to-weight ratio has also been optimized, resulting in a machine that is more maneuverable, quicker and with greater off-road capability.
Source: AUSA