JLG Financial® Retail Lending Program Now Available to Equipment Purchasers in Canada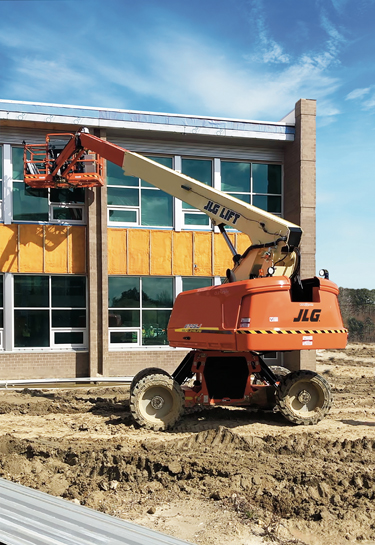 JLG Industries, Inc., an Oshkosh Corporation company, recently announced the growth of its JLG Financial® retail lending program, now available to an expanded range of equipment buyers, including end-users and contractors, as well as rental houses and equipment distributors, in the U.S. and Canada. The program offers financing for purchases of $3,000 or more on new or used equipment (most makes and models, including competitive brands, reconditioned and certified equipment), attachments, accessories and parts.
"When the original retail lending program launched in Fall 2018, it was available exclusively through rental companies and equipment distributors in the U.S. to support their customers' purchases," says Jonathan Oris, JLG finance manager. "Since then, the program has grown significantly, including the addition of Canadian lending in 2019. Today, the program has evolved to offer various financing options, with industry-leading rates directly to customers in North America. To date, we've processed 1,850 applications for over 100 brands of equipment and 250+ unique equipment models and attachments (new and used). Those applications have resulted in the funding of more than $100 million, enabling customers to acquire the new and/or used equipment needed to run their business."
With the expanded retail lending program, business owners and end-users can directly apply for financing through JLG Financial via a simple online application. Once an application is submitted for approval, customers can get credit decisions via text, email or phone in 90 minutes or less in most cases. JLG Financial also achieves industry-leading approval ratios by working with multiple lending partners, including LEAF Commercial Capital, Inc. (LEAF) in the U.S. and CWB National Leasing in Canada.
Once approved, the JLG Financial lending team works to customize financing options and tailor payment structures, including balloon, seasonal or skip payments, as well as loans, leases or lines of credit, buy-outs and step-up/step-down opportunities, to best fit each customer's unique business needs.
It is an unpredictable lending market right now, with interest rates going up nearly every day. JLG Financial locks rates in for 30 days, publishing a fixed monthly rate card. JLG Financial also offers subsidized rates on purchases of new JLG® and SkyTrak® equipment models.
Source: JLG Industries, Inc.