FPT Industrial Showed Its Wide Range of Solutions at CONEXPO-CON/AGG
FPT Industrial presented its full range of Tier 4 final and Stage V, 2.8 to 16 l engines at CONEXPO-CON/AGG, held last March in Las Vegas.
Renowned for their high performance, flexibility, reliability and maximized uptime, these highly productive and efficient engines can be used across several applications (off-road, and power generation) in a fully sustainable way since they are compatible with renewable diesel fuels (HVO).
At CONEXPO-CON/AGG, FPT Industrial once again demonstrated that state-of-the-art engine technology, cost-conscious efficiency and focused sustainability, linked by ingenious design solutions, can be the ace-in-the-hole to meet all the power needs of the construction industry.
Size down, performance up. That could be the slogan of the new F28 engine family whose main distinctive feature is the capability to provide the performance of 3.4 l engine in a 2 l package, thus resolving the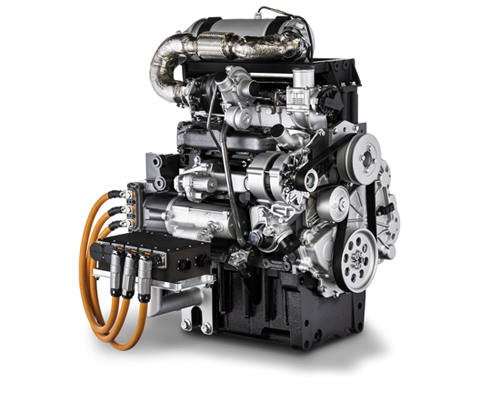 apparently impossible dilemma posed by lack of space and need for high performance. And if that was not enough, the F28 is born with multi-fuel design that shares common base components for the diesel, natural gas and hybrid versions. FPT Industrial introduced the F28 PowerPack version at CONEXPO-CON/AGG, completing its already wide offering of pre-assembled, ready to use solutions. The F28 Hybrid represents a further step towards sustainable solutions for FPT Industrial. Guaranteeing a low level of CO2 emissions and an integrated package, it enables the introduction of electrification on construction equipment applications.
For the North American market, FPT Industrial presented dedicated solutions with Tier 4 final no-DPF technology (HI-eSCR system), while global applications are addressed with integrated HI-eSCR2 system compliant to the more stringent EU regulation and dual-certified for Tier 4 final.
The F34 PowerPack Tier 4 final stands out for low operating costs and extremely easy maintenance in a compact layout. This solution with mounted ATS sho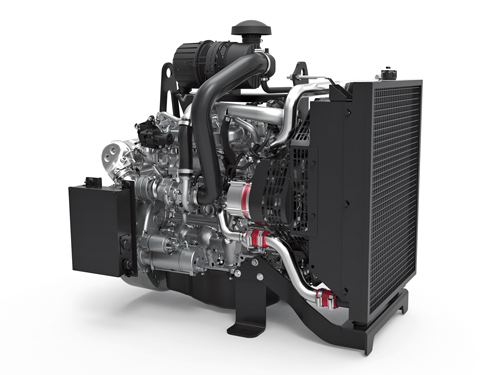 wn at CONEXPO-CON/AGG allows for layout optimization and plug&play installation.
The F36 PowerPack Stage V is part of FPT Industrial´s comprehensive Power Units offering. It represents a powerful, flexible and reliable solution for stationary and semi-stationary applications.
Developed to satisfy the most demanding customer requirements, the N67 PowerPack is the perfect proof of FPT Industrial´s technological excellence. The maintenance-free ATS, featuring Hi-eSCR2 technology for Stage V, maximizes uptime and reduces operating costs. The EGR-free combustion and single stage turbocharging solution maximizes power, optimizes fuel efficiency, and enhances reliability thanks to its lean engine layout.
Awarded as Diesel of the Year at its debut, Cursor 16 is the flagship of the Cursor range, with 15,9 l displacement and delivering 18 l-like performance in a 13 l package, with leading power-to-weight ratio.
All FPT Industrial engines presented in Las Vegas are fully compatible with renewable fuels (e.g., HVO). Combined with FPT Industrial proven ATS technology, these fuels are low impact solutions, achieving net-zero CO2 emissions.
Source: FPT Industrial