2024 Sierra 1500 AT4X Available With 3.0L Duramax Engine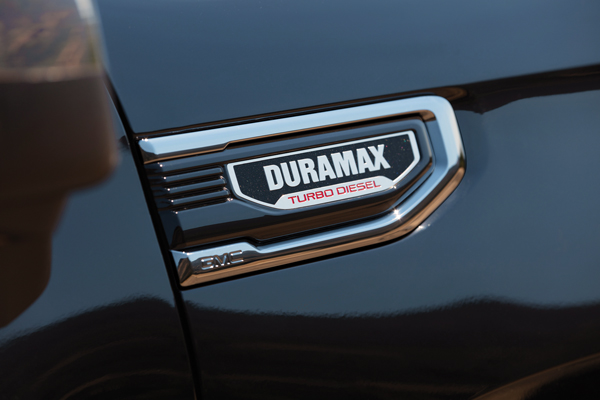 GMC recently announced that it will make the second-generation I6 3.0L Duramax engine standard on its extreme off-road Sierra 1500 AT4X trim. Previously introduced on select 2023 Sierra 1500 trims, the updated engine comes standard with a 10-speed automatic transmission and delivers 305 hp and 495 lb ft of torque.
The Duramax turbo-diesel engine is expected to be available on the 2024 GMC Sierra 1500 AT4X later this summer.
Also, for the 2024 model year, the 2.7L Turbo High-Output Engine will now carry the name TurboMax. With 310 hp and 430 lb ft of torque, it will have a maximum rated towing capacity of 4,300 kg. The TurboMax engine will provide GMC Sierra 1500 Elevation, SLE and Pro customers with the power and capability necessary to take their work or hobbies further.
Source: General Motors