New Puller in the Kramp Range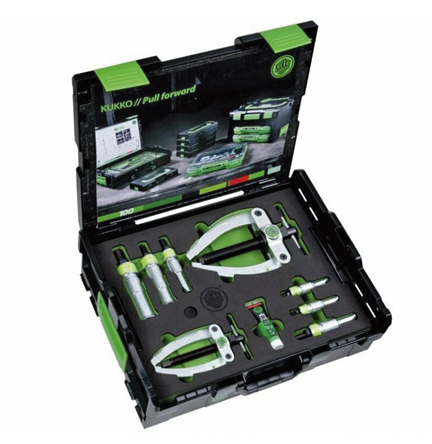 High quality, a wide range of areas of application, easy handling and, last but not least, a great value for money characterize the new universal pullers from Kukko, which have recently been added to the Kramp range. The pullers with standard puller hooks – made in Germany – impress with their optimum spindle adjustment and feature sliding and always parallel puller hooks as well as mechanical spindles. In addition, they are particularly durable and long-lasting due to the special corrosion-resistant coating of the galvanized part.
They are ideal for pulling bearings, gears and discs, can be used both inside and outside and are also perfectly suitable for pulling asymmetric parts. The collar on the hex side of the spindle prevents the spanner from slipping off. In use, the puller has parallel puller hooks in every position, so that only the bearing surface comes into contact with the part that is to be pulled off.
You can order the pullers in various sizes from the Kramp Webshop.
Source: KRAMP GmbH