Massive Pumps for Flood and Levee Protection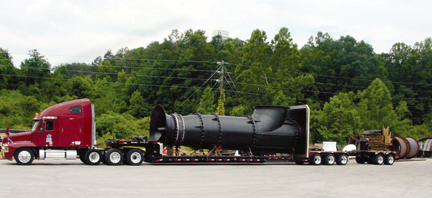 Patterson Pump Company, based in Toccoa, Georgia, a wholly-owned subsidiary of The Gorman-Rupp Company, has manufactured and shipped the first of six massive pumps for flood control and levee protection in two watersheds of the Velasco Drainage District headquartered in Clute, Texas. The remaining five pumps and related components are scheduled to be shipped later during 2006. The amount of this order is in excess of US$6,9 million.
Each pump can move 984 000 l/min and is powered by a 2000 hp engine.
The Velasco Drainage District includes industrial coastal floodplain on the Gulf of Mexico that has sustained storm-surge flooding as a result of hurricanes in recent years. Two of the District's watersheds are located behind 85 km of levees. Studies showed that expanded pumping capacity would be necessary to protect the areas from flooding resulting from a Category 3 or higher hurricane. The District authorized a US$33 million project to increase the capacity of two of its pumping stations from 6,39 million l/min to 12,07 million l/min.
Albert Huber, president of Patterson Pump Company said, "Patterson is pleased that it could participate in this important flood and levee protection effort." He also noted that Patterson has produced pumps capable of moving up to 1,2 million l/min and is one of few companies in the world capable of producing pumps of this size.
Source: The Gorman-Rupp Company