Epiroc Wins Large Mining Equipment Order in Mexico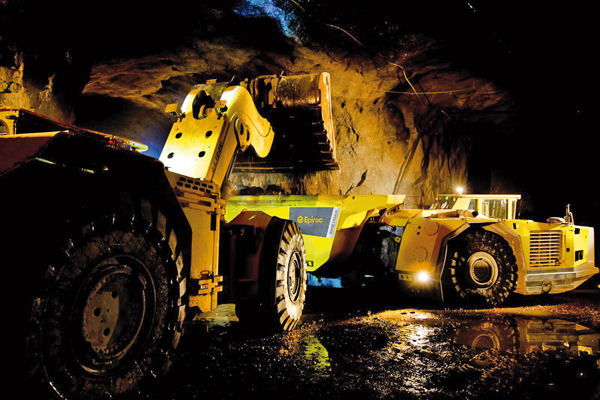 Epiroc recently won a large order for underground mining equipment from Mexican contractor CoMinVi SA de CV, headquarted in Guanajuato, Mexico, for use in several mines throughout the country.
CoMinVi has ordered a variety of Epiroc machines, including face drilling rigs, production drilling rigs, rock reinforcement rigs, loaders and mine trucks. The equipment will ensure the mines are operated with strengthened productivity, safety and cost efficiency. Aftermarket services such as on-site maintenance supervisor and spare parts consignment will be provided by Epiroc.
The total order value of the equipment exceeds SEK 375 million ($54.5 million), of which the majority was booked in the Q2 2021. The remaining part is expected to be booked in the second half of 2021.
"We are proud to partner with CoMinVi to enhance safety, productivity and sustainability in their operations," said Helena Hedblom, Epiroc's president and CEO. "The equipment and services will support CoMinVi to successfully execute on their mining projects."
"The acquisition of this new equipment is a historical part of CoMinVi's growth in recent years and represents a competitive advantage for us. It will ensure our ability to respond immediately to our potential customers by having the necessary resources that allow us to be one step ahead of our competition," said Rafael Villagómez Contreras, CoMinVi's CEO. "We are very satisfied with the commercial partnership with Epiroc as this is a long-term relationship that will be supported with a high-level technical backup and a reliable supply."
Source: Epiroc