Nominations
---

Stertil-Koni, un fabricant de systèmes de levage pour véhicules lourds, annonçait récemment que Glenn Orn a rejoint l'entreprise au poste nouvellement créé de directeur régional des ventes pour le Nord-Est.
À ce poste, monsieur Orn apporte plus de 26 ans d'expérience dans le domaine des ventes industrielles, ayant récemment occupé le poste de directeur régional des ventes de l'Est pour un important fabricant de caoutchouc industriel en feuilles. Il y a supervisé 5 agences commerciales indépendantes dans 32 États et a travaillé avec de nombreux distributeurs pour augmenter les ventes de l'entreprise de 100% pendant 7 ans.
Chez Stertil-Koni, il sera directement rattaché au président de la société, le Dr Jean DellAmore, et gérera un territoire couvrant l'Ontario, le Québec, Terre-Neuve-et-Labrador, le Nouveau-Brunswick, la Nouvelle-Écosse, l'Île-du-Prince-Édouard et le nord-est des États-Unis.
«La région Nord-Est a toujours présenté un énorme potentiel pour Stertil-Koni et maintenant, avec un professionnel du calibre de Glenn à la tête de ce territoire, je pense que nous sommes prêts pour une croissance encore plus forte. Sa capacité à fournir un service client exceptionnel à la fois à un réseau de distributeurs et aux utilisateurs finaux des produits est en parfaite adéquation avec la philosophie d'exploitation de Stertil-Koni et nous pensons que Glenn contribuera de manière déterminante au succès continu de notre entreprise», disait le Dr DellAmore.
Source: Stertil-Koni USA, Inc.
---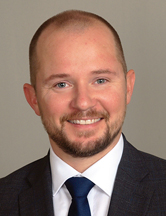 Terex Cranes renouvelle son attention en Amérique du Nord avec les nominations de Jonathan Caldwell, représentant commercial pour les grues à tour, et Michael Goll, directeur du développement commercial pour les grues tout-terrain.
Ces nominations, qui font suite à celle d'Andreas Ernst au poste de directeur général de Cranes Americas, annoncée plus tôt cette année, s'inscrivent dans le cadre de la stratégie de croissance ambitieuse de l'entreprise pour l'Amérique du Nord et s'appuieront sur la force de son équipe de support bien établie en matière de pièces et de services, principalement située à Wilmington, en Caroline du Nord, et soutenue par les équipes des usines de Fontanafredda et de Crespellano, en Italie.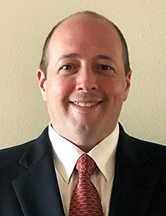 Jonathan Caldwell se réjouit de pouvoir établir et maintenir des relations efficaces avec les distributeurs de la région. Après avoir étudié le génie civil à l'université de Central Florida, il a débuté dans l'industrie en tant qu'ingénieur d'application chez AmQuip Crane Rentals. Il a été deux fois récipiendaire de la bourse d'études Terex Continuing Education Scholarship (égalée chaque année par AmQuip), offerte par la SC&R Foundation, qu'il a utilisée pour approfondir son expertise en ingénierie et en gestion de la construction.
Michael Goll est chargé de diriger la stratégie de vente des grues tout-terrain Terex et des grues «Pick & Carry» Franna à travers l'Amérique du Nord. Il compte plus de 20 ans d'expérience dans le développement des affaires. Dans son dernier poste, en tant que directeur du développement commercial et des ventes régionales pour Wiggins Lift Company, monsieur Goll a créé la division des chariots élévateurs industriels de grande capacité et a établi une présence des concessionnaires dans toute l'Amérique du Nord afin de leur fournir une exposition au marché de la manutention industrielle.
Source: Terex Corporation
Appointments
---
Three years after entering the Canadian market, Royal Reesink's business is growing fast. Furthermore, the company is working on an ambitious growth path. Besides growth in the agriculture business, Royal Reesink sees major opportunities within the construction equipment and material handling business in Canada. To accommodate this growth, it recently announced the appointment of Anna Sgro as president for Reesink Canada Holdings Inc.
"Anna is a senior executive leader, with 25+ years of expertise in domestic and international marketplaces for several organizations like Volvo Financial Service, Volvo Construction Equipment-NA, Strongco Equipment, and Ritchie Bros," said Gerrit van der Scheer, CEO Royal Reesink.
"I'm incredibly excited to join Royal Reesink and to be part of the senior leadership team focused on future product, technology, and support initiatives designed as industry leading solutions for our dealer network and customers across Canada. The customer-focused leadership captured my passion from the start, and I'm looking forward to this tremendous opportunity," added Anna Sgro.
Royal Reesink started its Canadian branch Reesink Canada Holdings in 2018. Its current footprint in Canada consists of partnerships in ag equipment dealerships: Tingley's Harvest Center in Saskatchewan and Alberta, genAG Inc. and Hepson Equipment in Manitoba. It also runs a wholesale operation that distributes European agricultural equipment throughout Canada. The agricultural equipment businesses carry high tech brands like CLAAS, Kubota, JCB, Spudnik, Agrifac, Elmer's, Horsch and Agrispread.
So far, Erwin Ros has managed Reesink Canada Holdings Inc. while he was based in the Netherlands. He will now become board member of Reesink Canada Holdings and support Anna Sgro.
Reesink Canada Holdings is rolling out its strategic agenda to grow the business autonomously, but also through acquisitions in the agricultural, construction and material handling equipment sectors.
Source: Reesink Canada Holdings Inc.
---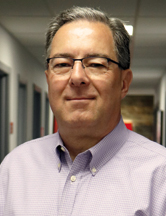 Hatz Diesel of North America, Inc. is pleased to welcome its new after-sales manager, Myron Birschbach.
Mr. Birschbach joins Hatz with 20+ years of experience working within the machinery and commercial vehicle industry. He will be working closely with distributors and OEM customers to expand and improve Hatz's after-sales channels.
Established more than 140 years ago, Motorenfabrik Hatz GmbH & Co. KG has become a globally-renowned and valued engine manufacturer and technical service provider of industrial diesel engines. Apart from designing, manufacturing and service for engines, Hatz develops and sells complete system solutions and engine components for the automotive and industrial engine industries.
Hatz Diesel of North America, located in Waukesha, Wisconsin, was established in 1978 to provide service for the U.S., Mexico and Canada. The company has been active in all sectors of the industrial engine market since its opening.
---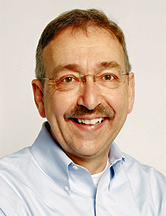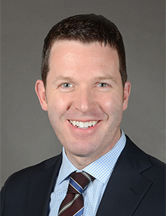 SMS Equipment Inc. recently announced that Robin Heard is appointed president and CEO. He is taking over from Mike Granger who retired on June 30.
Mr. Heard has over 28 years of experience and has held senior executive roles in various industries, including machinery and equipment dealership, investment management, and power generation industries. He was the CFO for SMS Equipment from 2014 to 2017, oversaw finance and operations at Alberta Investment Management Corporation from 2017 to April 2020, and rejoined SMS Equipment in May 2020 as COO. Mr. Heard has a CPA, CA designation and has an MBA with a marketing major.
Source: SMS Equipment Inc.
---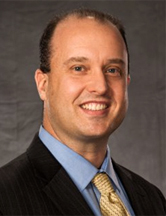 Barko Hydraulics is pleased to welcome Justin Rupar as president. He brings with him over 27 years of equipment industry expertise in manufacturing, dealer development, sales and marketing.
Before joining Barko, Mr. Rupar held leadership positions with Yamaha Motor Corporation, YANMAR America and ASV Holdings, overseeing global commercial, distribution and after-sales support activities.
As president, he will provide leadership to position Barko at the forefront of the forestry equipment market. He will be responsible for driving positive results for the business and developing a strategic plan that advances the company's mission and promotes long-term growth.
Source: Barko Hydraulics, LLC