Nominations
---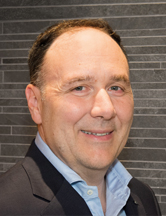 Kubota Canada ltée, annonçait récemment que Yannick Montagano succède à Bob Hickey dans le rôle de président de l'entreprise alors que ce dernier a pris sa retraite le 30 juin 2022.
Gestionnaire chevronné ayant cumulé 25 ans d'expérience dans le secteur industriel canadien, monsieur Montagano devient président après avoir été vice-président des ventes, marketing, services et ingénierie chez Kubota Canada depuis décembre 2018.
«Kubota Canada s'est établi comme l'un des plus importants distributeurs de tracteurs et d'équipement compact au pays durant ses 47 ans d'opération au Canada et je suis ravi et honoré d'avoir été choisi pour diriger cette formidable entreprise vers un avenir prometteur», déclarait Yannick Montagano. «Il est essentiel que chez Kubota Canada, nous continuions à respecter notre engagement envers l'innovation et nos clients et concessionnaires, qui demeurent tous deux au cœur de notre modèle de gestion. Je me réjouis de travailler avec les autres dirigeants de l'équipe alors que nous poursuivons le développement de l'entreprise en mettant à profit la croissance exceptionnelle connue par Kubota Canada sous la direction de Bob.»
La retraite de monsieur Hickey suit une carrière de plus de 40 ans au sein de Kubota Canada. Il s'était joint à l'entreprise en 1981 en tant que contrôleur et a occupé plusieurs postes de direction avant de prendre le rôle de président en 2013. Durant cette période, il a contribué à une phase de croissance sans précédent pour Kubota Canada, laissant l'entreprise en excellente position avec plus de 1 milliard $ en ventes prévues pour 2022.
Source: Kubota Canada ltée
---
Réal Plourde, président du conseil d'administration de CIMA+, l'une des plus grandes sociétés privées de génie-conseil au Canada, est heureux d'annoncer que Denis Thivierge a été nommé président et chef de la direction de l'entreprise par consentement unanime de son conseil d'administration.
Conformément aux normes de gouvernance les plus élevées, cette nomination découle d'un processus rigoureux piloté par un comité spécial, formé de membres du conseil, ainsi que d'un consultant-expert.
Monsieur Thivierge compte plus de 25 ans d'expérience en génie-conseil. Il s'est joint à CIMA+ en 2007 à titre de vice-président du secteur Bâtiments de la région métropolitaine de Montréal avant de devenir associé en 2008. Depuis l'automne 2019, Denis Thivierge agissait à titre de chef de la direction des opérations, tout en occupant la responsabilité de chef de la direction financière par intérim.
Monsieur Thivierge remplacera François Plourde, qui prendra sa retraite à la fin de 2022 après avoir servi 8 ans à la tête de CIMA+ et 33 ans au sein de l'entreprise. D'ici là, monsieur Plourde demeurera en place afin d'assurer une transition harmonieuse, tout en continuant à gérer l'entreprise dans le cours normal des affaires.
Source: CIMA+
---
Le président de Simard Suspensions, David Tremblay, est heureux d'annoncer la nomination de Christopher Kidd à titre de directeur régional des ventes pour les marchés de l'Ontario et des Maritimes.
Monsieur Kidd compte une dizaine d'années dans l'industrie du véhicule lourd et des transports. Il a principalement œuvré comme représentant des ventes avant de joindre les rangs de Simard Suspensions en 2018 pour le développement affaires de la division DRAMIS. Depuis les 3 dernières années, Il agissait également à titre de spécialiste des pièces et du soutien après-vente.
Entreprise 100% québécoise, Simard Suspensions est établie à Baie-Saint-Paul depuis 1935, elle se démarque par ses suspensions tandems et relevables, ses systèmes de direction et sa division de camions à usage intensif hors route DRAMIS, distribués dans toute l'Amérique du Nord et dans plusieurs pays d'Amérique du Sud.
Source: Simard Suspensions
Appointments
---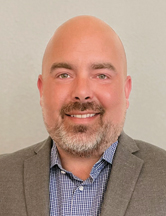 IROCK Crushers is pleased to welcome Brad Freeman to the position of regional sales manager for the Central U.S. region.
Mr. Freeman joins IROCK with well over a decade of industry experience. The role encompasses day-to-day sales management as well as accountability for the overall growth of IROCK's presence. He will continue, and build upon, IROCK's ongoing sustainable sales growth through distributor relationships to represent the IROCK mobile crushing, screening, and conveying product lines.
Most recently, Brad Freeman held the position of regional sales manager for Astec Industries. Among his many responsibilities, he managed all outside sales efforts, development, and product promotions alongside dealers in the South/Central region of the U.S. Before this, Mr. Freeman worked as a designer/drafter, then as a sales application specialist, with Johnson Crushers International (an Astec Industries Company).
Source: IROCK Crushers
---
Allison Transmission recently announced that D. Scott Barbour has joined its board of directors following a successful election at the 2022 annual meeting of stockholders.
Mr. Barbour serves as the CEO and president of Advanced Drainage Systems, Inc. (ADS), a manufacturer of water management solutions in the stormwater and on-site septic wastewater industries, a position he has held since September 2017.
"We are pleased to welcome Scott as the newest member of Allison's esteemed board of directors," said David S. Graziosi, chairman and CEO, Allison Transmission. "As the commercial vehicle industry evolves, we remain committed to manufacturing leading propulsion solutions that Improve the Way the World Works. Scott's strong leadership along with his extensive experience in manufacturing will make him a valuable asset to Allison and our Board."
Prior to joining ADS, Scott Barbour held several leadership positions at Emerson Electric Co., a global technology and engineering company that provides solutions for customers in industrial, residential and commercial markets. He earned a Bachelor of Science in Mechanical Engineering from Southern Methodist University and a Master of Business Administration from the Owen Graduate School of Management, Vanderbilt University.
Source: Allison Transmission
---
Proterra Inc. recently announced the appointment of Jan Hauser to the company's board of directors.
An experienced director and global finance leader, Ms. Hauser is a retired partner of multi-national professional services firm PricewaterhouseCoopers (PwC) and recently served as vice president and CAO at GE from 2013 to 2018, where she led a team of more than 3,000 controllership professionals.
With Jan Hauser's appointment, 5 of Proterra's 10 directors are women. Women on Proterra's board serve in leadership positions, with women chairing each of the board's standing committees and serving as the Lead Independent director.
"Jan is an accomplished financial services leader whose broad skill set and talents will help us drive greater impact as we continue to scale and deliver best-in-class EV technology solutions to serve the commercial vehicle market," said Jack Allen, chairman of Proterra's board of directors. "The diversity of our directors strengthens our company and we're excited to welcome Jan's unique leadership background to our board."
"Proterra is transforming transportation with innovative EV technologies that are helping to clean our air and preserve our environment. I'm delighted to join Proterra's board at this exciting moment in the company's history and I look forward to working with the team as it continues to scale its impact and work," said Jan Hauser.
Source: Proterra Inc.