Konecranes Wins First Customer for New Diesel-to-Hybrid Conversion Technology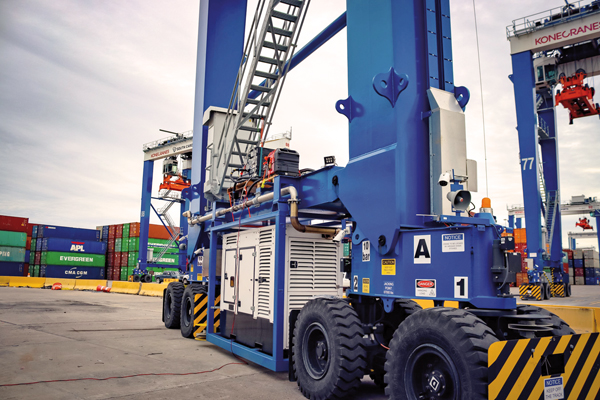 Konecranes has won a contract with South Carolina Ports to supply 12 Rubber Tire Gantry (RTG) retrofit hybrid power packs, a milestone contract for new technology that offers significant carbon emission reductions and lower operating costs – without compromising performance.
The U.S. Environmental Protection Agency (EPA) approved Konecranes' new hybrid technology in April 2021 after a comprehensive testing protocol conducted by West Virginia University (WVU) at South Carolina Ports' Wando Welch Terminal.
The approval means that South Carolina Ports, and other U.S. ports, are assured of the efficacy and sustainability of Konecranes' technology.
The conversion of the 12 20-year-old Charleston-based Konecranes diesel RTG cranes will begin in January 2022. The contract complements Konecranes' momentum in the region, with over 30 new hybrid RTGs delivered to ports across America since 2020.
Advertisement
"Anyone can add a battery to an engine and call it 'hybrid', but because we manufacture our own drive and control systems, we are the only company that can conduct a full upgrade on a turnkey basis without compromising crane performance. This agreement shows the global strength of Konecranes, involving engineers in the U.S. and Finland, including our RTG pioneer Jorma Merimaa, and the results have been sensational," said Scott Lane, vice president of Konecranes' US Port Services.
The hybrid power pack retrofit is part of Konecranes' suite of Ecolifting™ products that have been engineered from the ground up to deliver dramatically reduced carbon exhaust emissions. Ecolifting™ in turn is part of the company's overall vision of a low-carbon, sustainable future.
Source: Konecranes Inc.