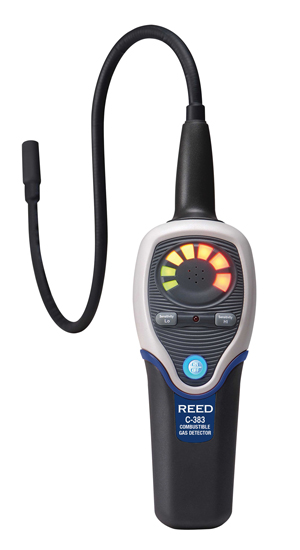 Detect Leaks with the REED C-383
Combustible Gas Leak Detector
The REED C-383 gas leak detector features a quick response and a high accuracy to detect even the smallest leaks. It can detect a vast range of gases including natural gas, methane, benzene, ethane, propane, butane, acetone, alcohol, ammonia, gasoline, jet fuel, industrial solvents, lacquer, paint thinner and naptha.
It features a tricolor LED bar indicator and 390 mm gooseneck for hard-to-reach areas. It is designed for simple, one-handed operation and has a user-adjustable sensitivity function. It comes complete with batteries and a practical hard carrying case.
Source: ITM Instruments