Even more power for the SCHEUERLE SPMT PowerHoss
SCHEUERLE, a subsidiary of the Transporter Industry International Group (TII Group), has expanded its SPMT PowerHoss series with the addition of a 6-axle version featuring a width of 3,000 mm. These transport modules now offer up to 330 t of payload per unit and can also be used in a vehicle combination to comfortably handle the most difficult tasks in intralogistics.
Up to now, SCHEUERLE has always offered SPMT PowerHoss modules with 2 and 4 axles; however, a version with 6 axles now complements the series. While the 2 and 4-axle versions offer payloads of up to 85 and 174.9 t per module respectively, the 6-axle vehicle accommodates up to 330 t of payload. In addition, individual modules can be operated in an uncomplicated manner according to the plug-and-play principle either mechanically or electronically in a loose coupling mode as well as being coupled to one another both laterally or longitudinally in order to meet even higher payload requirements. Thus, a vehicle combination of 4 SPMT PowerHoss 330s is able to move loads with a unit weight of up to 1,320 t.
Due to the PPU drive unit (Power Pack Unit) integrated into the transport platform, the SPMT PowerHoss can be used immediately whilst the operator only requires a short briefing. Through its width of 3,000 mm, PowerHoss 330 modules also offer 40% more stability than comparable container-wide solutions from other manufacturers.
The highly maneuverable all-rounder for intralogistic operations is not only easy and safe to operate but it can also be used on a wide range of surfaces both outdoors and in production halls regardless whether the road surface is made of gravel, asphalt, concrete or similar materials. For this reason and due to the high degree of axle compensation in the pendulum axle bogie unit, reloading is not required when transporting from a building into open spaces. This makes the self-propelled SPMT PowerHoss units the specialists for all transport tasks in intralogistics. They are designed for use in shipyards, construction industry, power plants, mining and steel industries as well as in the petrochemical sector.
Publicité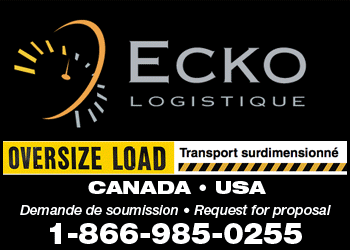 The Transporter Industry International Group (TII Group) belongs to the Rettenmaier entrepreneurial family and is a globally active manufacturer of heavy-duty and special vehicles. It is comprised of the Scheuerle, Nicolas, Kamag and TIIGER brands.
Transport assignments include construction machinery, wind turbine facilities, ships, antennas as well as entire factory plant. The TII Group holds the current world record of over 17,000 t for transporting extremely heavy loads on vehicles.
The TII Group focuses on product quality and innovations for the future of heavy-duty transportation mobility. In addition to locations in Germany, France and India, the group has a global sales and service organization.