Battery-Powered Machines With Honda eGX Drive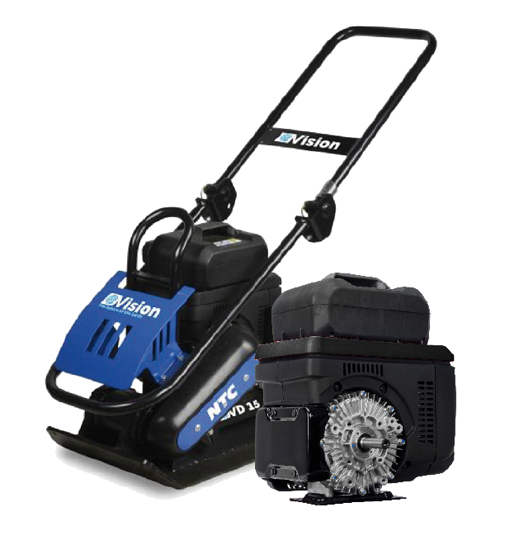 The transition from internal combustion engines towards alternative sourced of motion has been a worldwide trend for some period. The main reasons are worries about climate changes, global warming and related negative effects.
Battery-powered drive eGX from Honda is currently the first and so-far the only complex system of industrial-style electric motor, battery back and a charger, intended for installation instead of the most widespread combustion engines Honda GX 160.
Engineers at NTC have developed 4 machines – a forward vibratory plate, a reversible vibratory plate, a vibratory tamper, and a floor saw – with this eGX drive. Currently, the development has been finished, the machines have passed operational tests, and will soon be available on the Canadian market.
Source: Eastern Farm Machinery Ltd.