Franna Announces Expansion Into the North American Market With the Launch of the AT24 US Model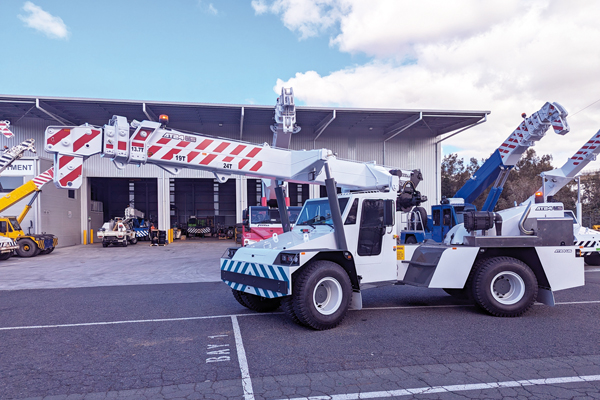 Franna®, an Australian manufacturer of Pick and Carry Cranes, is excited to announce its expansion into the North American market. With a stellar reputation and a strong presence in Australia, Franna is set to introduce the AT24 US, its highly anticipated model to the North American market.
This expansion marks a significant milestone in Franna's global growth strategy and reinforces its commitment to delivering exceptional quality, performance, and safety to customers worldwide.
The AT24 US model boasts a powerful lifting capacity of 21.7 t, making it suitable for a wide range of applications across industries such as construction, oil and gas, mining, and infrastructure development.
The AT24 US model incorporates advanced safety technologies to ensure secure lifting operations to protect both personnel and the surrounding environment. With features such as overload protection, Franna's own advanced Dynamic LMI, external E-stop, and an ergonomically designed cabin, Franna cranes provide operators with peace of mind, allowing them to focus on their tasks without compromising safety.
Franna's expansion into North America is a strategic move that aligns with its vision to be a global leader in the Pick and Carry Crane segment. To support its expansion efforts, Franna has established a dedicated distribution network comprising of authorized distributors and service centers strategically located to provide comprehensive support to customers. This network will facilitate prompt delivery, efficient after-sales service, and timely availability of genuine Franna parts, further ensuring maximum uptime and customer satisfaction.
The first opportunity to see the new machine will be at the Utility Expo, in Louisville, Kentucky, September 26-28.
Source: Terex Corporation