Tigercat Street Trencher Rebranded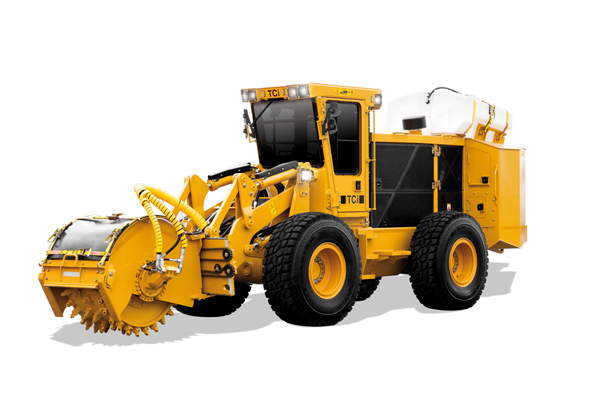 Tigercat Industries has been working with Street Works for over 2 decades to build and market a prime mover and attachment combination dedicated to the job of opening street surfaces to access underground utility infrastructure. There have been several iterations of the product over the years.
The current model, the 370 hp T726G is set to be rebranded as the TCi 730 street trencher. Tigercat Industries will continue to build and support the product, and Street Works, based in Taunton, Massachusetts, will continue to be the sole North American distributor. As an on-road product classed in the construction and utility sector, the rebranding will better align with the company's overall product marketing strategy and clarify the distinction between forestry and other industrial segments.
"Street Works, Inc. is celebrating its 23rd year working with Tigercat Industries and is fast approaching the milestone of the 50th street trencher unit sold in the northeast utility marketplace," said Brian Marksohn, managing member. "Over the years we have purposely kept our organization small, focused, and close-to-home and the street trencher has gained a top quality reputation as a cost effective tool for underground utility installations. With the continued support, guidance and dedication from our friends at Tigercat, we look forward to the next 50 units."
The TCi 730 allows contractors to access under-road utilities quickly and efficiently with a single machine. The 730 is specially designed to cut trenches of varying widths and depths in asphalt and steel reinforced concrete road surfaces. The attachment trenches below grade, pulverizes the material, and backfills in one pass, replacing several traditional operations with one step. Digging can start immediately after trenching. There are no disposal costs, and no backfill is required.
Source: Tigercat Industries Inc.