Stuttgart Fire Department Relies On All-Terrain Unimog

Drought and dryness with a higher risk of forest fires on one hand, and unusually heavy rainfall, high water, and floods on the other – In the context of climate change, extreme weather has come to be one of the greatest challenges faced by fire departments and disaster relief services.
The Stuttgart Fire Department recently decided to purchase a total of 4 new Mercedes-Benz Unimog. The rescue vehicles U 323 RW-K (compact) and U 5023 RW-HG (extreme off-road capable) provide technical assistance, while the 2 identical Unimog U 5023 TLF-W water tenders are used to transport extinguishing agents off road. They are all equipped with Varus 4x4 fire truck bodies from Schlingmann, a specialty supplier of firefighting equipment.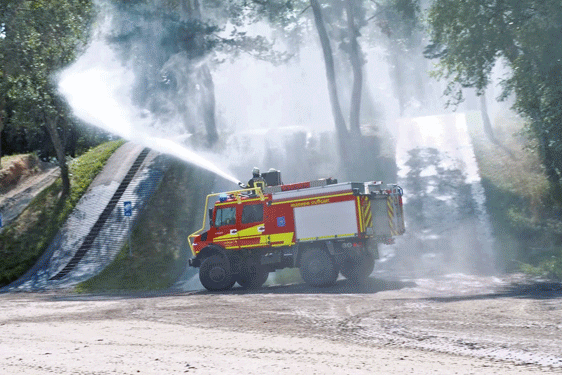 Combined with 2 older water tenders based on the U 1250, the new units can form a task force – the only one of its kind in Germany – to effectively combat dangerous vegetation/forest fires as well as to provide disaster relief in the event of flooding. This tactical unit will be used by the Stuttgart Fire Department for operations in the region and beyond.
At the end of July, volunteer firefighters trained, under the supervision of the Stuttgart Fire Department, on using these new Unimog in the event of an emergency. On a site with challenging conditions used to test off-road vehicles in the municipality of Ötigheim, Baden-Wuerttemberg, they had a chance to gauge and become familiar with the Unimog's off-road capabilities in extreme situations under the guidance of experienced trainers.
Source: Daimler Truck AG