Nominations
---

LiuGong North America (LGNA) annonçait récemment la nomination d'Andrew Ryan au poste de président de LiuGong North America, à compter du 16 août 2021.
Monsieur Ryan possède 25 ans d'expérience dans l'industrie des équipements de construction. Chez Caterpillar, il a occupé des postes de direction dans les domaines du marketing des machines, de l'administration des concessionnaires, de la location et des pièces détachées. Il a une vision globale du secteur, ayant vécu et travaillé aux États-Unis, au Chili et à Singapour.
«Andrew apporte une expérience approfondie du développement des concessionnaires d'équipements de construction et de la réussite des clients grâce à un support produit exceptionnel», a déclaré Kevin Thieneman, président du conseil de LGNA. «Je suis convaincu que nos concessionnaires et nos clients en Amérique du Nord bénéficieront de son leadership.»
«Je suis enthousiaste à l'idée de travailler en étroite collaboration avec notre réseau de concessionnaires et de diriger l'équipe élargie de LiuGong vers la prochaine phase de croissance en Amérique du Nord», déclarait Andrew Ryan.
Source: LiuGong North America
---
Robitaille Équipement inc. est fière d'accueillir Bruno Montesano au sein de son équipe à titre de représentant développement des affaires - Secteur des mines et du développement de son réseau de distribution pour les produits Feurst – territoire Nord/Amérique.
Monsieur Montesano possède une solide expérience au niveau des ventes et du service à la clientèle plus spécifiquement dans le domaine des pièces d'usure pour l'excavation et des pièces pour le déneigement. Il a, entre autres, travaillé plus de 20 ans chez Valley Blades Limited, société spécialisée dans la fabrication de couteaux pour excavatrices et chargeuses ainsi que les différents types de lames pour le déneigement. De plus, il avait déjà travaillé pour DRL Beaudoin, société qui fait maintenant partie du Groupe Robitaille Équipement, en tant que représentant des ventes. Donc, c'est en quelque sorte un retour aux sources pour Bruno Montesano.
Nous souhaitons le meilleur des succès à monsieur Montesano dans ses nouvelles fonctions.
Source: Robitaille Équipement inc.
---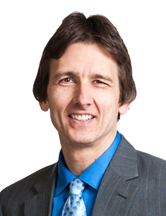 Strongco Corporation, une société de Nors Group, annonçait récemment la nomination de Peter Rayner au poste de vice-président et chef des finances.
Monsieur Rayner est entré au service de Strongco en 2014 à titre de directeur financier et a été responsable de nombreuses fonctions : comptabilité générale, déclaration de l'information financière obligatoire, comptes fournisseurs, comptes clients et gestion du crédit. Avant de se joindre à Strongco, il a occupé divers postes en gestion financière au sein de sociétés ouvertes et fermées dans les secteurs des technologies, des biens de consommation, de l'industrie chimique et de l'affinage des métaux. Il est comptable professionnel agréé (CPA).
«Nous sommes convaincus qu'avec ses solides antécédents et sa vaste expérience en gestion financière, Peter connaîtra beaucoup de succès dans ce nouveau rôle», déclarait Oliver Nachevski, président et chef de la direction de Strongco.
Strongco Corporation, filiale en propriété exclusive de Nors, S.A., est un important distributeur d'équipement mobile multilignes exerçant ses activités partout au Canada. Strongco vend, loue et entretient les équipements utilisés dans différents secteurs tels que la construction, les infrastructures, les mines, le pétrole et le gaz, les services publics, les gouvernements municipaux, la gestion des déchets et la foresterie.
Nors est une société fermée basée au Portugal active dans 17 pays répartis sur 4 continents. Fondée en 1933, Nors représente de grands fabricants de machinerie lourde de marques internationales, notamment Volvo Construction Equipment, Volvo Trucks, Volvo Bus, Volvo Penta, Renault Trucks, UD Trucks, DongFeng Trucks, SDLG, Sennebogen, Grove, Epiroc, Sandvik, Case IH, Kohler-SDMO, Yale et Hyster.
Source: Strongco Corporation
Appointments
---
Terex Corporation recently announced that Darryl Niven has been appointed vice president and general manager of Terex Utilities, effective August 30, 2021. Mr. Niven, a business and operations leader with more than 3 decades of experience leading global heavy manufacturing businesses, will report to John L. Garrison, Jr., chairman, president and CEO of Terex Corporation and will be based in Watertown, South Dakota, headquarters for Terex Utilities.
"I am pleased to welcome Darryl to the Terex Utilities team," said Mr. Garrison. "He has successfully led and grown leading manufacturing businesses through all parts of the cycle. Starting out with a solid engineering foundation, he has devoted his career to building businesses serving global industrial end-markets. Darryl has developed teams that demonstrate continuous improvement, passion and resilience, while building strong relationships with stakeholders and partners."
Mr. Niven most recently was chief manufacturing officer, Park-Ohio Holdings Corporation, a diversified industrial manufacturer serving automotive, heavy truck, industrial equipment, rail, and aerospace customers. Previously, he was vice president, operations for Europe, Asia and China for BorgWarner Inc., where he led core international divisions of automotive powertrain components. He spent 9 years with Eaton Corporation plc, ultimately as executive director operations, Aerospace, Fluid and Motion Control Systems. Darryl Niven began his career with Ford Motor Company, where he advanced through production, business and engineering roles.
Source: Terex Corporation
---
ZF recently appointed Wilhelm Rehm to head its forthcoming new Commercial Vehicle Solutions Division. Mr. Rehm, a member of the ZF board of management, oversees the commercial vehicle business in addition to industrial technology and materials management. Powerfully combining the technology expertise and capabilities of ZF, the new Commercial Vehicle Solutions Division will have the scale and resources to further accelerate ZF's ambitious commercial vehicle growth strategy world-wide.
Wilhelm Rehm has held a board of management position since 2012. His appointment to lead the new division, and spearhead a leadership team selected from both divisions, provides strong continuity in ZF's Group's structure. With this advance, the company will further build on its current position as the world's biggest technology component and systems supplier to the commercial vehicle sector.
"ZF's Commercial Vehicle Solutions Division, on schedule to launch January 1, 2022, will be uniquely positioned to support the ambitions of truck, bus, coach and trailer OEMs, as well as fleets, worldwide," explained Mr. Rehm. "With well-defined strategies to mobilize commercial vehicle intelligence, the Commercial Vehicle Solutions Division will be structured to maintain close proximity to customers in every region. We believe this approach, combined with the breadth and depth of capability we can bring to innovate, supply and integrate onboard systems and technology, will offer new levels of benefit and value-enhancing synergies for customers."
Bringing together ZF's expertise and capabilities, the Commercial Vehicle Solutions Division will further build on ZF's combined technology successes. This includes the recent launch of OnGuardMAX, an advanced autonomous emergency braking assistance system and ZF's first complete system integrating camera, radar, ECU and actuation for commercial vehicles. In line with ZF's "Next Generation Mobility" strategy, the division will also help ZF leapfrog towards market leadership in e-mobility, vehicle operating systems, autonomous driving and digitalization.
Together, ZF's current Commercial Vehicle Technology and Control Systems divisions are supported by approximately 25,000 employees networked across 61 locations in 28 countries.
Source: ZF