New Hot Mill Gloves Will Transform the Way You Think About Hot Mill Gloves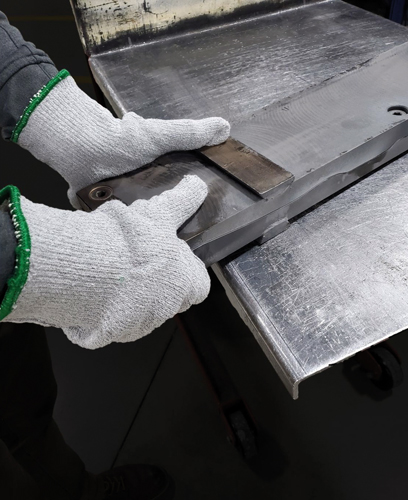 Saf-T-Gard International., Inc. recently announced the availability of the new Saf-T-Gard® Therma-Gard® HeatWave TGH-15000 Hot Mill Gloves. Made from a proprietary 2-layer seamless machine knit construction, they showcase a variety of features and benefits that are not currently available in traditionally cut and sewn hot mill gloves.
Not only do knitted gloves provide more comfort, dexterity and tactile sensitivity, but they also deliver better abrasion resistance and twice the durability of woven gloves of the same fabric weight with no seams to wear out or weaken. They are the only hot mill gloves tested in accordance with the ASTM F1060-08 standard and offer an ANSI/ISEA 105-2016 Level 5 Conductive Heat Resistance for superior heat protection in temperatures up to 320°C.
Source: Saf-T-Gard International, Inc.