Ground Stabilization Works for Cycle Path Construction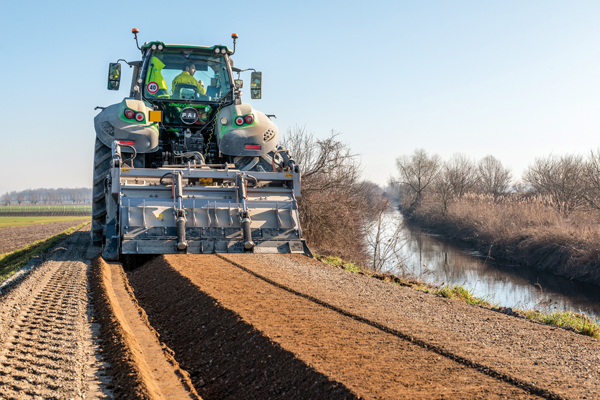 The construction of cycle paths is a hot topic in Italy. In fact, the country needs to make up for the lost time of recent years and remedy the shortage in this type of infrastructure, which attracts increasing numbers of visitors every year.
In response, many Italian provinces and local authorities are investing to construct new paths or connect and improve the accessibility of existing ones. The "Bicitalia" project, which covers every region of Italy and aims to create a unified national cycle route, is perhaps the most representative example.
The Province of Padua constructed a 32-km section to form part of the "Walled Cities Circuit", which connects the towns of Monselice, Este, Montagnana, San Salvaro, Merlara and Vighiozzolo d'Este. The circuit was partially completed in 2020.
F.A.I. Srl, a company based in Fossò, Veneto, specializes in construction, asphalt, waste transportation and rail and forestry works, was awarded the public contract, along with Ecovie Srl and Girardini Costruzioni Generarli Spa, to conduct the roadworks on this section of the cycle path which was completed in July 2022. The works are conducted using a multitask FAE MTM/HP machine paired with a DEUTZ-FAHR 9340 TTV tractor.
The site was completely covered by vegetation. After the surface material was removed, soil sample analysis dictated the use of a stabilizing layer of 0-20 mm gravel to the soil and a layer of cement. At this point the FAE MTM/HP was used to consolidate the earth in 2 successive passes.
A 200-t iron/rubber roller compacted the earth several times, and once the surface was perfectly even, a mixture of bitumen and gravel was applied to offer a very natural "gravel effect" suitable for bicycles.
Source: FAE GROUP S.p.A.