Braden Bolt-On Utility Winch Bumpers Save Time and Money on Installation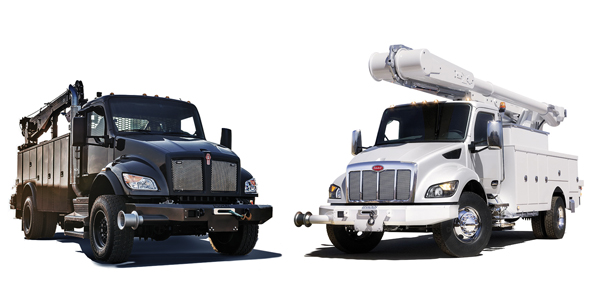 Braden recently introduced new direct bolt-on utility winch bumper options for PACCAR New Medium-Duty Trucks as part of its popular UBX20 and PD18 Utility Bumper and Planetary Recovery Winch Systems. Available now for Kenworth and Peterbilt Aero and Vocational models, the patented designs allow the bumpers to be attached directly to the chassis frame for hassle-free installation.
The newest additions to the UBX20 and PD18 replacement bumper lines for utility fleet applications feature mounting bolt patterns matched specifically to the new Kenworth T480, T380, T280, T180 and Peterbilt 548, 537, 536, 535 models for the Class 5-7 segments. That means there is no need for custom mounting brackets or welding, which saves on time and cost of installation. Both bumper systems are engineered to deliver proven Braden strength and performance with maximum winch line pull ratings of 9,072 kg.
The UBX20 utility bumper is available with TR20 and PD18 Planetary Recovery Winch models. Featuring a lighter and more aerodynamic design, the UBX20 has a reinforced steel frame with 2 tow-eyes for maximum pulling capabilities. An optional provision for the installation of a collision mitigation system is available to assist safe driving. The bumper accommodates a capstan to easily pull lighter loads at faster speeds and features a 60% larger toolbox lid for more accessible storage.
The PD18 utility bumper is built for no-nonsense performance. Like the UBX20, it is designed in compliance with SAE J706 and will accommodate the PD18 Planetary Recovery Winch.
Source: PACCAR Winch Inc.