Nominations
---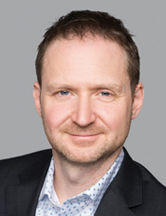 Le président-directeur général du Port de Saguenay, Carl Laberge, a été nommé à la tête du conseil de l'Association des administrations portuaires canadiennes (AAPC), qui regroupe les 17 administrations portuaires canadiennes.
Ce mandat de 2 ans permettra à monsieur Laberge, qui était jusqu'ici vice-président du conseil d'administration, de poursuivre les efforts de l'AAPC en représentant les intérêts des ports canadiens auprès des gouvernements et différents partenaires et en mettant en lumière toute l'importance d'un système durable, responsable et efficace de chaînes d'approvisionnement et de transport intermodal.
Ingénieur civil de formation, Carl Laberge travaille au développement du Port de Saguenay depuis 2010. Il possède une vaste expertise du monde portuaire et maritime et un leadership qu'il l'a amené à être impliqué à titre d'administrateur auprès de plusieurs conseils d'administration de renom. Il est actuellement président de la Chambre de commerce et d'industrie Saguenay-Le Fjord et siège également sur les conseils d'administration de la Fédération des Chambres de commerce du Québec et de la Société de développement économique du St-Laurent (SODES).
La nomination de monsieur Laberge a été confirmée lors de l'assemblée générale annuelle de l'AAPC qui a eu lieu le 14 septembre dernier.
---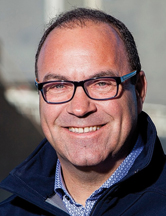 Denis Caron, président-directeur général de l'Administration portuaire de Belledune (APB), a été nommé au conseil d'administration de l'Association des administrations portuaires canadiennes (AAPC). Il s'agit de la seconde nomination de monsieur Caron au sein de ce conseil national, qui représente des administrations portuaires de tout le pays.
L'AAPC a pour mission de défendre les intérêts des ports canadiens au regard des politiques gouvernementales, du commerce, de la compétitivité et de la sensibilisation du public, et de contribuer à un système d'approvisionnement et de transport intermodal durable, propre, efficace et fiable. L'Association est dirigée par un conseil d'administration qui représente les ports de 4 régions du Canada : Pacifique, Grands Lac, Saint-Laurent et Atlantique.
Les administrations portuaires canadiennes stimulent l'économie du Canada, ont comme priorité la protection de l'environnement et le respect des règlements, et appuient les collectivités locales et régionales partout au pays. L'AAPC a récemment tenu une conférence nationale virtuelle au cours de laquelle des experts de l'industrie ont abordé devant un public national des sujets comme l'écologisation des ports, la numérisation et le bien-être des gens de mer.
---
Wolseley Canada annonçait récemment la nomination de Mark Gallant au poste de vice-président, Chaîne d'approvisionnement. Monsieur Gallant, qui a passé les 12 dernières années chez Home Depot, est entré en fonction le 7 septembre 2021 au siège social de Wolseley Canada à Burlington, en Ontario.
«Mark arrive chez Wolseley Canada fort d'une vaste expérience, qui comprend la mise en place, l'exploitation et la transformation des services de la chaîne d'approvisionnement, et la croissance des ventes du commerce électronique», déclarait Sébastien Laforge, président de Wolseley Canada. «Nous sommes ravis de l'intégrer à l'équipe alors que nous continuons à faire croître notre entreprise à travers le pays.»
Avant son mandat chez Home Depot, Mark a passé 11 ans chez Accenture, une société mondiale d'experts-conseils, en tant que directeur principal et chef des services professionnels pour la stratégie de la Chaîne d'approvisionnement, où il a fourni des conseils stratégiques à un grand nombre d'organisations.
Wolseley Canada est un chef de file de la distribution en gros de produits de plomberie, de chauffage, ventilation, climatisation et réfrigération, d'aqueduc, de protection contre les incendies, de tuyauterie, robinetterie et raccords, et de fournitures industrielles.
Source: Wolseley Canada
Appointments
---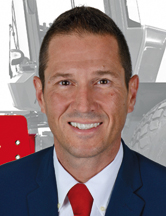 Dynapac recently announced the appointment of Jamie Roush to president/general manager of Dynapac North America, effective October 1, 2021.
Mr. Roush is a long-time industry veteran with over 20 years of experience in the equipment industry. He has been with Dynapac North America since the transition in 2017 and held various management positions at Atlas Copco LLC since 2007.
Jamie Roush will continue his work with the team at Dynapac, helping facilitate the company's growth in the North American market under his strong leadership.
"We have such a great team here at Dynapac. Everyone throughout the company is very passionate about the brand," he said. "As the new president, I am sincerely excited about our future and look forward to building on our success since joining the Fayat group. Dynapac is poised now more than ever to grow with our customers. We have spent the last few years strategically aligning and launching innovative products that differentiate us in the market."
Source: Dynapac
---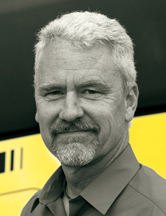 BOMAG Americas, Inc. is pleased to announce and welcome Chris Colwell as vice president of Milling & Paving. Mr. Colwell will be responsible for developing and leading a new business unit segment focused on optimizing the sales and product support for BOMAG's milling, paving, and reclaiming customers.
Chris Colwell brings 35 plus years of road construction equipment experience, having worked for both manufacturers and dealers so he has a keen understanding of what is required to support end users. Prior to joining BOMAG, he spent 10 years with Astec Industries, with his most recent positions as vice president Channel Management and president of Carlson Paving Products. Prior to joining Astec, he spent several years managing a road construction equipment dealership based in Michigan.
"I strongly believe in BOMAG's products, its vision to strengthen its presence in the roadbuilding sector and, most importantly, the commitment BOMAG has to additional investments to improve support for milling, paving, and reclaiming customers," said Mr. Colwell. "I look forward to leading a dedicated team of sales, product and service personnel to support our customers and mutually capitalize on our growth opportunities in paving, milling, and reclaiming."
Source: BOMAG Americas, Inc.
---
Yanmar Compact Equipment North America, encompassing the Yanmar Compact Equipment and ASV Holdings Inc. brands, recently announced the appointments of Tate Johnson as president, Lee Thole as director of aftermarket and David Gannon as director of channel development.
Tate Johnson joined the organization as commercial director in September 2020, overseeing sales, national accounts, channel development and marketing. He brought extensive leadership experience with deep technical, channel development and business leadership expertise within the commercial industry. As president, Mr. Johnson will lead and further develop the growth initiatives for the company as the two brands progress in a joint vision of Yanmar Compact Equipment North America.
Lee Thole brings more than 20 years of experience, with a strong background in parts, service, and overall business operations. His responsibilities as director of aftermarket will include strengthening several post-sales support functions as well as leading further development and implementation of the aftermarket strategy.
David Gannon joins his role with 30 years of multi-industry experience. His position as director of channel development will involve working closely with the dealer network, both by recruiting dealers and assisting existing dealers with being successful.