World's First Operating License Renewals Now Available by VR Simulation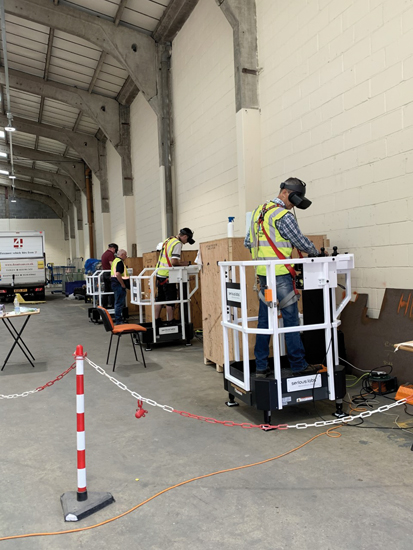 Serious Labs recently achieved another world first. After a rigorous review process, its Mobile Elevating Work Platform (MEWP) Virtual Reality (VR) Operator Training Simulator was approved by the International Powered Access Federation (IPAF) for renewals of its Powered Access License (PAL) Card. This is the first time that heavy equipment operators may renew their license by simulator, without even touching a physical machine.
IPAF has issued over 2 million PAL Cards worldwide, and its high-quality operator training is recognized in over 51 countries. PAL Cards typically need to be renewed every 5 years. Serious Labs' VR simulator offers convenience, reliability and standardization to contractors and operators alike.
The simulated MEWP PAL card renewal tests existing PAL Card holders through a VR-based replica of the IPAF 3a/3b practical test. Two scenarios go through a pre-use check on the machine, and a practical course, just as if the operator was on a machine in the real world. Created from the data and results of trials over the course of 8 months, the course uses an abridged theory session but the same practical session, based on ISO 18878 that is used in the standard 3a and 3b courses. The trial used experienced operators with a minimum 3 years' experience who each held a valid PAL Card.
According to Serious Labs, a number of leading organizations and projects using access equipment – including Laing O'Rourke, Skanska, Sir Robert McAlpine, Keltbray, the HS2 rail project, and the Hinkley Point nuclear power station – are fully supportive of using the VR simulator for renewing PAL Cards and were actively involved in the trials.
Source: Serious Labs