Easier Tool Handling an Eye-Opener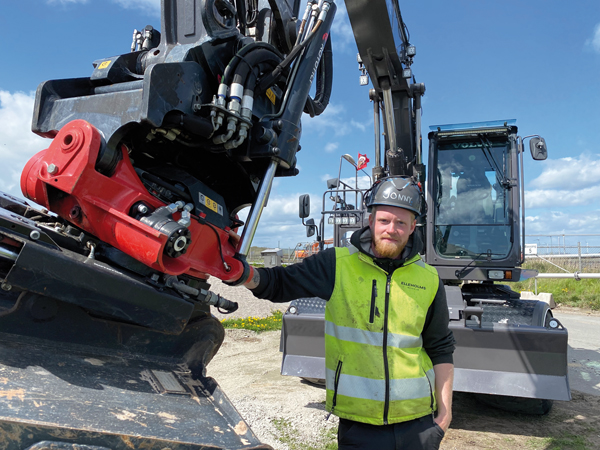 Elleholms Maskin, based in Sölvesborg and Karlshamn, Sweden, is a growing contracting company with 60 employees. One of them is Jonny Lindblom, who has been an excavator operator at the company since 2014. The equipment he works with on a daily basis is a Volvo machine, equipped both with a tiltrotator and other equipment from Rototilt. He recently started using a R5 tiltrotator and has equipped his excavator with QuickChange.
"It was an eye-opener to see how much easier it was to handle work tools. And for me it was natural to continue with Rototilt. From start to finish, it was just easier to have everything from the same manufacturer," he explained. "An important part of this was the good contact I had with Rototilt. It was great being able to turn to the same people to discuss the challenges. It helped in making decisions."
The latest subcontracting projects for Elleholms Maskin have included an expansion of Kockums Maskin plant in Kallinge and the construction of the Lyckeby starch factory in Mjällby. One of his favorite tools is the compactor from Rototilt.
"A standard 500-kg unit is difficult to lift in and out. The Rototilt compactor works so much better, and I can work slopes thanks to the tiltrotator. It also gives me entirely different precision. You often have to figure on additional compression, but here I can see exactly the gradient I'm keeping thanks to the compactor's input into the excavation system," added Mr. Lindblom.
For founder and managing director Johannes Henriksson, there are clear benefits with the setup, and he does not rule out equipping more machines with QuickChange. He currently has about 25 excavators, ranging from 2 to 32 t.
Source: Rototilt Group