Exclusive Special Edition Forestry Mulcher for Skid Steer and Compact Track Loaders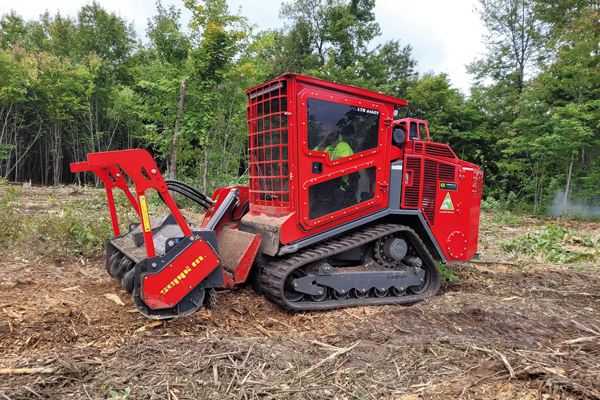 Seppi M. is thrilled to announce the launch of its highly anticipated MINIFORST cl AMERICA Special Edition, exclusively designed for the North American market. This specialized forestry mulcher brings cutting-edge technology and exceptional craftsmanship to the forefront, offering an unbeatable solution for land clearing and vegetation management.
The MINIFORST cl AMERICA Special Edition boasts a revolutionary CUT CONTROL rotor, ensuring precise cutting and mulching for superior land clearing. Whether you are tackling overgrown vegetation or preparing land for new projects, the CUT CONTROL rotor enhances efficiency and performance.
The variable torque motor with M-BOOST Technology is designed to meet the diverse needs of users. It accommodates loaders with 50-190 l/min hydraulic flow, delivering consistent power and performance under varying conditions.
The inclusion of an adjustable guard frame provides flexibility and control over the mulching process. Users can adapt the mulcher to different terrain and vegetation types with ease, ensuring optimal results every time.
Seppi M. takes pride in its commitment to quality, and the AMERICA Special Edition is no exception. Every component is meticulously crafted to withstand the rigors of heavy-duty forestry work, promising longevity and durability. It comes with 25 mm 413 bar (6000 PSI) hoses equipped with 19 mm (3/4") quick couplers for quick and easy setup. What is more, the fixed price includes shipping and professional setup by your trusted Seppi M. dealer.
Source: Seppi USA