Mississauga First City in Canada to Install New Wing Plow Cameras
The City of Mississauga has installed 13 new wing plow and back up cameras on City winter maintenance vehicles, making it the first city in Canada to implement this technology.
The initiative to install the cameras to the City's new Freightliner vehicles was spearheaded by the Transportation and Works Department in its continuing efforts to raise levels of operational service and improve safety standards.
"This new technology is a positive step forward for Mississauga as we continue to increase operational safety and productivity in our fleet," said Engineering and Works Director Joe Pitushka. "These cameras will allow us to re-examine our standard procedures for snow plow operations and enable the driver to check blind spots as the vehicle turns corners or backs up as well as watch the wing to ensure that the plow doesn't hit parked vehicles during a winter storm."
Both the self-heating, waterproof wing plow camera and back up camera are connected to a six-inch LCD monitor inside the vehicle's cab. The monitor is activated when the driver releases the brakes and begins to operate the vehicle. When the vehicle is in drive the wing plow camera is activated and the driver can see what the camera sees through the monitor in real vision. As the driver shifts from drive into reverse the back up camera is activated and the monitor shows what the back up camera sees.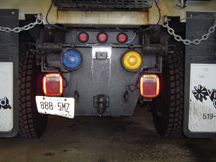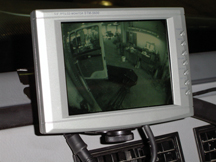 At a cost of approximately $2,500 per vehicle to implement this new technology, Pitushka feels that the investment is warranted and expects to have the entire fleet of 28 vehicles fitted with the cameras by the end of the year.
Source: City of Mississauga