Vermeer enters into distribution agreement with Gyro-Trac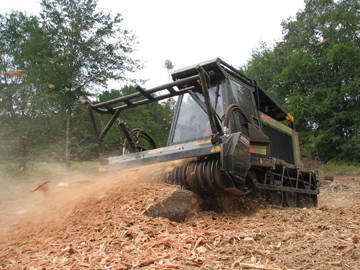 Vermeer Corporation, a leading manufacturer of tree care, wood-waste processing and composting equipment, has entered into a distribution agreement with Gyro-Trac Manufacturing located in Summerville, South Carolina, to distribute the flagship models of their line of mulching machines.
Gyro-Trac, founded in 1995, is a leading manufacturer of purpose-built, tracked mulching machines that are used in all types of land-clearing, vegetation and forestry management applications. This all-in-one technology allows customers to take one low ground-pressure-machine into the jobsite providing enhanced productivity and less environmental impact.
"We are thrilled to be associated with Vermeer Corporation and its world-class global dealer network," says Bruce Coy, president of Gyro-Trac. "This agreement will offer customers enhanced access to our technology, backed by the industry-leading Vermeer service support."
The Vermeer network of independent dealers will have the option of adding the Gyro-Trac product line to their overall mix of products.
"Both companies recognized the mulching technology developed by Gyro Trac aligns well with the environmental and recycling initiatives of Vermeer," says Mike Byram, senior director of environmental solutions with Vermeer Corporation.
In Canada, Vermeer Canada Inc. has been distributing Gyro-Trac machines for a few months already.
Source: Vermeer Corporation