JW Jones Offers Multiple Aggregate Equipment Options At Conexpo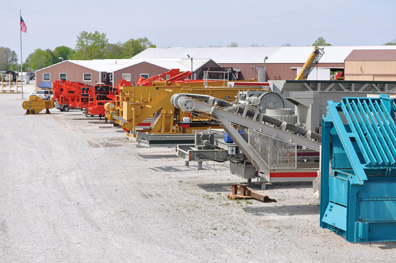 JW Jones Company, based near Indianapolis, Indiana, will exhibit at Conexpo. Since 1967, producers from around the world have worked with JW Jones to assemble the right mix of refurbished, new, used and customized aggregate processing equipment to meet their production goals within budget. The company also provides spare parts for all brands of aggregate machinery and can design and deliver a competitively priced spare parts package to match nearly any operation. At the show, producers will see how JW Jones' extensive equipment, parts and service offering can improve their operations' bottom line.
JW Jones specializes in the remanufacturing, refurbishing and customization of all crushing, screening and washing equipment. To offer customers more options, JW Jones is also an Authorized Dealer of new equipment for TRIO Engineered Products, McCloskey International and Lippmann in Latin America and Indiana and for Eagle Crusher in South America.
Founded in 1967 by former multi-quarry owner John W. Jones, the company employs more than 60 people, operates its own trucking transport service, buys and sells used and new crushing, screening and washing equipment throughout North America and maintains an average of $10-12 million in equipment inventory at all times. JW Jones works with customers direct and in cooperation with dealers, brokers and agents throughout North America, Latin America, Africa, Europe and Asia.
Source: JW Jones Company