Nominations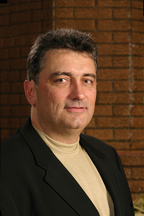 Compagnie axée sur le service et le soutien après-vente, Atlas Copco a le plaisir d'annoncer la nomination de Paul Healy à titre de président de Atlas Copco Construction et Mine du Canada (ACCMC).
Monsieur Healy, qui est affecté au siège social à Sudbury, aura la responsabilité des ventes et du soutien technique ainsi que d'un réseau pancanadien de centres de services et de pièces qui dessert l'industrie de la construction et de l'exploitation minière.
Diplômé en génie de la Queen's University, Paul Healy est arrivé dans la compagnie en 2000 riche d'une vaste expérience acquise dans diverses exploitations minières du Canada. Dernièrement, il était vice-président chez ACCMC à Sudbury, poste qui lui a permis de créer un réseau de solides équipes régionales au sein de la division du service et du soutien après-vente de la compagnie. Ce poste est maintenant occupé par André Bertrand, auparavant gestionnaire des services pour le centre du Canada.
Dirk &laqno;Dick» Plate, ancien président d'ACCMC, travaillera maintenant à Montréal en qualité de vice-président, Clientèle stratégique mondiale; il aura la responsabilité du développement des affaires à l'échelle mondiale pour le compte du groupe Atlas Copco.
---
Claude Morin et Normand St-Louis de ProDiesel (1994) Inc. sont fiers d'annoncer la venue de Christian Leblanc à titre de représentant des ventes. Monsieur Leblanc compte près de 30 années d'experience dans le domaine du moteur.
ProDiesel est spécialiste dans la vente et la réparation de moteurs diesels neufs et réusinés et concessionnaire des moteurs et système d'injections les plus populaires.
ProDiesel abrite un atelier de machinage tout équipé pour l'alésage et l'usinage de blocs, culasses, vilebrequins et une salle d'injection complète, dynamomètre et diagnostic électronique, avec un inventaire de pièces et de moteurs diesel, turbocompresseurs, pompe à eau et compresseurs.
Source: ProDiesel (1994) Inc.,
(450) 661-5754
Appointments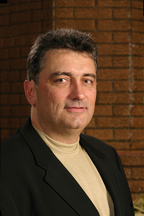 Emphasizing its commitment to Service and Aftermarket support, Atlas Copco is happy to announce the appointment of Paul Healy as president of Atlas Copco Construction and Mining Canada (ACCMC). Based in Sudbury at the Company's head office, Mr. Healy will be responsible for all Canadian sales and product support, plus an extensive network of service and parts centres across the country that serve the construction and mining industry.
Paul. Healy, a Mining Engineering graduate from Queen's University, joined the company in 2000 after gaining extensive experience at a variety of underground mining operations across Canada. Most recently he was based in Sudbury as a vice president at ACCMC, a position in which he has been credited with building a network of strong regional teams within the Company's Service and Aftermarket division. This position has now been filled by Andre Bertrand, previously service manager for Central Canada.
Dirk "Dick" Plate, former president of ACCMC, will now be based in Montreal and has been appointed vice president Global Key Accounts, responsible for worldwide business development for the Atlas Copco group.
---
Manitowoc Crane Group has appointed Chuck Mogged to its America's management team as senior vice president of operations with immediate effect. Reporting directly to John Wheeler, executive vice president of MCG Americas, he will be responsible for providing overall direction and leadership for the Americas' operations team through the execution of strategic and tactical efforts across all product lines.
Mogged will work closely with MCG's internal engineering, sales and marketing divisions, and also with Manitowoc Crane CARE, to ensure the company continues to meet customer expectations and requirements.
Mogged's career spans 25 years and includes numerous business unit and general management positions with the John Deere Corporation, both in the US and in Zweibrücken, Germany. He most recently served as vice president of engineering development with Texas-based firm, The Overhead Door Corporation.
Source: The Manitowoc Company, Inc.