Hilti Canada Winner of the TCA 2015 Innovation Award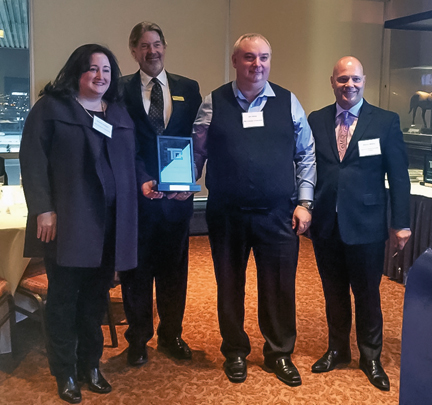 Hilti (Canada) Corp. was awarded the 2015 "Best of the Best" Innovation Award by the Toronto Construction Association (TCA). This award is in recognition of the innovative Hilti X-Change Module (X-CM) core bit.
The Hilti X-Change Module is a breakthrough solution that splits the core bit in 2 parts (segmented ring and barrel). The ring can be easily removed and exchanged using a screwdriver, yet it provides maximum stability while drilling. The system addresses 3 major customer difficulties:
Downtime from worn-out bits: X –Change module allows re-tipping on the spot;
Inventory of bits: X-Change module provides space and weight savings;
Stuck core bits and cores: X-Change module provides an easy way out of stuck situations.
TCA's Innovation Award is given annually for extraordinary achievement in innovation for devising new approaches to improve performance and create cost effective solutions.
"Innovation is at the core of what we do at Hilti," says Avi Kahn, general manager of Hilti Canada. "Solutions like our new X-Change module revolutionize the way things are done and bring significant productivity to our customers."
Source: Hilti (Canada) Corp.