McCloskey International's Redesigned Crusher on Display
at World of Asphalt/AGG1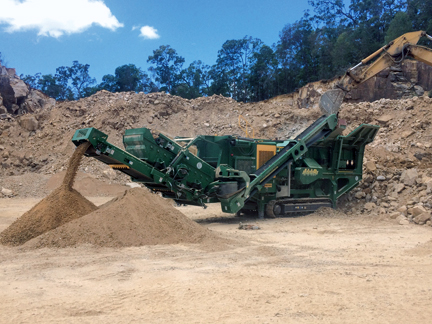 Visitors at World of Asphalt/ AGG1 will get a first look at McCloskey International's latest version impact crusher, the I44R, in Nashville, Tennessee, March 22-24, 2016. The latest version I44R combines crushing, screening and recirculating to provide seamless production.
AGG1 is seen as the perfect opportunity for McCloskey International to introduce the new features and benefits of the I Series impact crusher line, particularly well-suited for aggregate and concrete recycling applications. The I44 and I54 crushers have also been enhanced with a number of production boosting features.
New features include changes to the 105 cm diameter x 110 cm wide Impactor side wall angles to allow better material flow, a re-designed under pan that delivers more throw and enhanced material movement, and an all new feed boot on the main conveyor to accommodate more material flow from the under pan.
One of the key new features is a radial return conveyor that allows recirculated oversize to either go back to the hopper, be stockpiled or fed to another machine.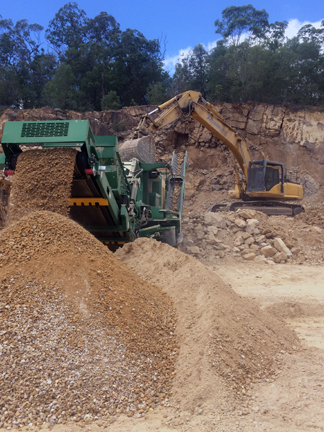 "We have been on-site at customer projects around the world for over a year now," said John O'Neill, vice president Sales and Marketing for McCloskey International. "We based the current design on customer feedback. Once we incorporated their feedback, we sent it back into the field for their assessment. All have come back saying their production has increased substantially, and their processing of materials in a number of formats is even more efficient than before."
The I44R also features a TEDD panel that is more concise, and easier to understand. For quarries with multiple equipment operators, training is reduced as the panel is easy to read, and displays more functions in an intuitive manner.
As with all McCloskey equipment, the I44R has excellent access for maintenance with its open chassis design, saving time and reducing costs. With additional options such as a water pump and dust suppression system, or refueling pump, as well as its high standard safety features, the I44R is high performance, portable and productive.
Easy to move from site to site, the I44R has transport dimensions of 3.4 m high and 15.34 m long, and weighs in at 48,534 kg including optional magnet and hopper extensions. With the advantage of the design efficiency of McCloskey's integrated hydraulic folding hopper and conveyors, it can be on-site and operational in a matter of minutes with its folding hoppers and conveyors.
Source: McCloskey International Limited