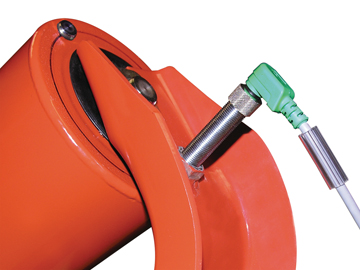 Avoid Conveyor Belt Issues
With The Sentinel
Superior has designed the Sentinel Belt Speed Sensor to alert you when there is a conveyor belt problem. The sensor is designed to indicate if the belt is slipping or has stopped moving due to breakage or other problems. No need for extra rolls and easily mounts onto any CEMA rated idlers or return rolls.
The conveyor operator is able to set the belt speed that would indicate a problem; the Sentinel Belt Speed Sensor will count the roll rotation and feed the information back to the control box. The alert system can be output to an alarm, light, or a cut off switch.
Source: Superior Industries