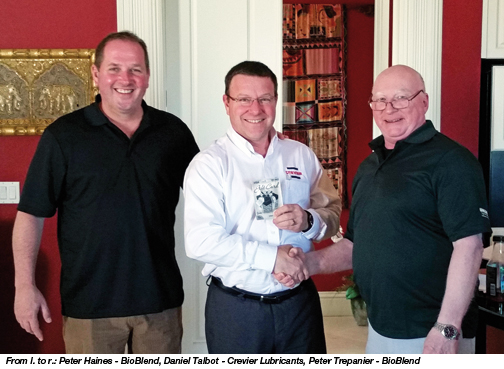 Congratulations to
Crevier Lubricants!

Crevier Lubricants was the top winner of the BioBlend Distributor Incentive Plan award for the last quarter of 2014.
The award was presented to them at the recent Distributor Annual Meeting in sunny Marco Island, Florida.
Crevier Lubricants is a wholly owned subsidiary of Groupe Crevier. It was created in 1988 and charged to cover the lubricant sector. Well entrenched in the industry, Crevier Lubricants is now one of the foremost independent lubricant enterprises in the eastern part of Canada.