Nominations
---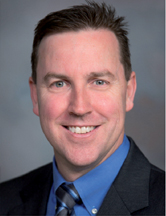 General Motors annonçait récemment la nomination de Steve Carlisle à titre de vice-président principal de General Motors et président de Cadillac, en remplacement de Johan de Nysschen, qui quitte l'entreprise.
Travis Hester, l'actuel vice-président des programmes des produits mondiaux, est nommé président et directeur général de GM Canada, en remplacement de Stephen Carlisle.
Monsieur Carlisle était jusqu'à tout récemment président et directeur général de GM Canada, où il a mené le retour de la bannière GM Canada.
Monsieur Hester possède une vaste expérience dans la direction et le développement des produits mondiaux, qu'il pourra mettre à profit dans le cadre de son nouveau poste à GM Canada. Depuis 2016, il dirigeait l'équipe responsable de maintenir l'équilibre entre tous les aspects de la conception d'un véhicule.
Source: Compagnie General Motors
---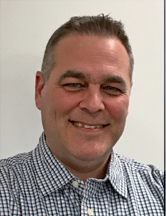 Liebherr-Canada est heureux d'accueillir Mathieu Benoit en tant que coordonnateur ventes et service – Équipements Usagés. Il sera responsable d'assister le directeur des équipements usagés et accessoires avec toutes les transactions d'équipements usagés, contrôle d'inventaire, procédures internes et campagnes de marketing.
C'est avec autant de plaisir que Liebherr-Canada annonce la venue de Marc-André Roger comme nouveau directeur des ventes – Est. Il sera responsable de faire croître les activités commerciales et d'assister l'équipe des ventes au Québec et dans les Maritimes. Il jouit d'une longue expérience de vente dans le domaine de la construction dans la région de Montréal.
Source: Liebherr-Canada ltée
Appointments
---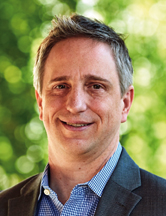 Scott McNeal has been appointed vice president of Information Technology for Terex Aerial Work Platforms (AWP), the business unit of Terex Corporation that includes the Genie® brand. In this role, Mr. McNeal will be responsible for all Terex AWP IT tactical planning and operational execution, making IT a strategic asset to drive improved customer experiences through faster innovation and improved business processes. He will also drive the transformation of IT into an enterprise-enabling function.
Scott McNeal is an accomplished business and technology executive with deep experience in manufacturing and service environments. He worked for 20 years with General Electric, where he received Six Sigma Black Belt certification and held a variety of senior IT and operational positions. An engineer by training, he holds a Bachelor of Science degree in Chemical Engineering from Rensselaer Polytechnic Institute.
Source: Terex Corporation
---
The ALL Family of Companies has promoted Sam Moyer to general manager of ALL Tower Crane, LLC. Mr. Moyer takes the reins from Clay Thoreson, who has retired after a long and illustrious career in the crane business that spanned parts of 5 decades.
Sam Moyer is looking ahead to the future of ALL Tower Crane. Opportunities include expanding the division's role as an engineering hub and developing streamlined processes to address service needs.
Continuing to modernize the fleet also remains an ongoing commitment, as illustrated by the Tower division's recent acquisition of 11 new Manitowoc/Potain cranes. The product mix includes self-erecting, flat-top, conventional top and luffing jib tower cranes.
Source: The ALL Family of Companies
---
McNeilus Truck and Manufacturing, Inc., an Oshkosh Corporation company, has refocused its structure to create a new Refuse Collection Vehicles business unit led by Jeff Koga, whose previous experience includes vice president of Integrated Product Support for Oshkosh Defense vehicles.
In his role as vice president and general manager of McNeilus Refuse Collection Vehicles, Mr. Koga will lead all initiatives of the business unit, including product development, production and marketing. He will ensure that McNeilus refuse collection vehicles continue to lead the industry in reliability, performance, innovation and quality.
The appointment of Jeff Koga is part of a new corporate structure that includes 3 distinct business units: Refuse Collection Vehicles, Customer Support Solutions (formerly Aftermarket Parts and Service), and Concrete Mixers. This structure simplifies the business, concentrates focus on customers and products, and aligns resources to deliver world-class service and performance.
"This new organizational structure allows the company to leverage decades of experience and renew its focus on delivering specific products and services vital to the success of our customers," said Brad Nelson, president of Oshkosh's Commercial Segment and McNeilus Truck and Manufacturing. "We have equipped each of these 3 business units with the resources necessary to ensure their independence and success through end-to-end accountability. These resources include human resources, finance, sales, marketing and operations functions."
Jeff Koga brings extensive experience with severe-duty vehicle production, lean manufacturing processes, and global product support to McNeilus. Most recently, he led the cross-segment value stream design for Oshkosh Corporation's multi-year systems transformation program. Previously, with Oshkosh Defense, Mr. Koga established 22 operations globally, expanded international presence, and transformed product support. His professional portfolio demonstrates a successful track record of business performance and customer focus.
---
Navistar International Corporation recently announced that Friedrich W. Baumann has joined the company as senior vice president, Strategy and Planning. Mr. Baumann, comes to Navistar following a 24-year career at Daimler Trucks, where he most recently served as senior vice president at Daimler Trucks North America LLC (DTNA), heading their Aftermarket business unit.
Friedrich Baumann, who joined the company April 2, leads Navistar's strategic planning, product planning and analytics teams. He also overseas Navistar's strategic alliance with Volkswagen Truck and Bus. He reports to Troy A. Clarke, chairman, president and CEO at Navistar and serves on the company's senior leadership team.