VMAC Announced 3 New Products at Work Truck Week 2023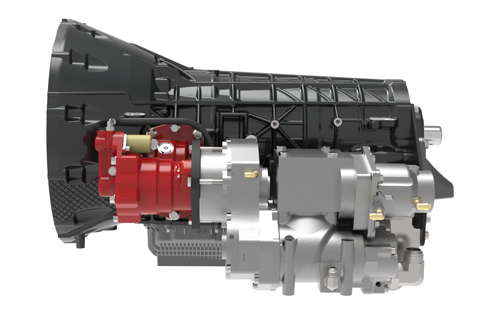 VMAC announced 3 new product innovations at NTEA's Work Truck Week 2023, in Indianapolis last March. New VMAC product releases include the DTM185 direct-transmission mounted air compressor, the G30+GEN rotary screw air compressor/generator, and the 5-in-1 Multifunction power system, powered by a Honda gas engine.
"VMAC believes that every new product developed should offer significant value to customers beyond what's available on the market," explained Gordon Duval, VMAC's vice president of Sales & Marketing. "The DTM185, G30+GEN and 5-in-1 Multifunction are no exception."
The DTM185 is the world's only direct-transmission mounted PTO driven air compressor, producing 185 CFM at 100% duty cycle. It was designed and engineered to meet the demand for a powerful vehicle integrated air compressor with a simplified installation for upfitters. Unlike other underdeck systems, the DTM185's installation does not require an additional drive shaft, which can lead to increased costs, alignment issues, excessive vibration, and servicing downtime.
VMAC's newly released G30+GEN delivers compressed air at 25 CFM and AC power at 3,600 W, combining 2 convenient forms of power into 1 single innovative system powered by a Honda GX390 gas engine. The G30+GEN improves jobsite workflow, allowing operators to quickly switch between air and AC power for their pneumatic tools, electric tools, lights, and other equipment. With its proven rotary screw technology, the G30+GEN is 40% smaller and 36% lighter than other gas powered air compressor/generator combos.
The new 5-in-1 Multifunction Power System, powered by a Honda iGX800 V-Twin EFI gas engine, includes a 40 CFM rotary screw air compressor, an 8 kW generator, a 250 A welder, a 300 A battery booster, and a 12/24 V battery charger. At the request of its North American dealer network, VMAC leveraged its 10 years of experience designing multi-power systems to develop a gas powered 5-in-1 Multifunction, which includes all the best features of traditional gas and diesel multi-power systems, but with more power in a smaller, lighter package.
"VMAC works closely with our dealers, customers, and partners to continually improve our existing products and deliver new product innovations, such as the DTM185, the G30+GEN, and the 5-in-1 Multifunction power system," added Mr. Duval. "In doing so, VMAC will continue to maintain its position as the responsive leader in compressed air innovation, empowering the industry to work more efficiently, sustainably, and profitably."
Source: VMAC Global Technology Inc.