The First Miller Rotator in Quebec Delivered to Remorquage Rondeau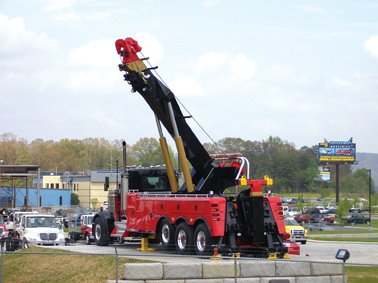 Les Équipements Twin is very proud to congratulate Remorquage Rondeau for its recent acquisition, a brand new Challenger 9975 from Miller Industries. This new heavy duty wrecker is the first rotator manufactured by Miller for the Province of Quebec.
Michel Rondeau, the man behind this project, said to be extremely happy with his acquisition, but also very proud to be the first in Quebec. "The main advantage of this type of unit is the ability of its boom to rotate 360°, allowing it to do side recoveries while being parked parallel to the road, thus blocking less traffic lanes. A major advantage!, declared Mr. Rondeau. The wrecker can also be used as a crane in certain situations.
On the picture, we can see the unit on a podium at Miller Industries' plant in Chattanooga, Tennessee, where its owner took possession.

Source : Les Équipements Twin - Montréal