Nominations
Jocelyn Jacques de Atelier RF est fier d'accueillir Serge Desroches en tant que représentant manufacturier, pour promouvoir les produits de la compagnie dans la région de Québec et celle de la Côte-Nord.
L'expertise de Serge Desroches dans le domaine de la machinerie lourde, acquise depuis des années dans la vente et l'installation équipement hydraulique, sera un grand atout pour l'équipe de Atelier RF. Elle permettra à l'entreprise de maintenir un service à la hauteur des attentes de nos clients dans ces régions.
Monsieur Desroches vous visitera sous peu, chez vous et sur vos chantiers.
Source: Atelier RF, (819) 847-4136
---
Gilles Lapointe, directeur de Les Équipements Matthews Ltée, est fier d'annoncer la nomination de Stéphane Tessier, nouveau représentant Bobcat dans le territoire de Montréal et ses banlieues.
Toute l'équipe de Matthews lui souhaite la bienvenue et la meilleure des chances dans ses nouvelles fonctions.
Les Équipements Matthews Ltée est le distributeur des équipements de marque Bobcat dans la grande région de Montréal.
Source: Les Équipements Matthews Ltée, (514) 354-8891
---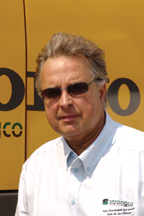 Alain Charette, directeur des ventes pour Équipement Strongco, est heureux d'annoncer la nomination de Luc Chevrette à titre de représentant.
Après près de 20 ans dans le domaine de la vente et de la location d'équipement, nul doute que l'expérience de monsieur Chevrette saura satisfaire la clientèle de Strongco.
Strongco est l'une des plus grandes sociétés de distribution d'équipement de gammes multiples en Amérique du Nord. Société ouverte en plein essor, elle compte environ 600 employés, plus de 23 succursales et une clientèle grandissante dans tout le Canada.
Dans l'Est du Canada, Équipement Strongco distribue plusieurs grandes marques de machinerie lourde incluant les machines de marque Volvo.
Source: Équipement Strongco, 1-800-363-6789
Appointments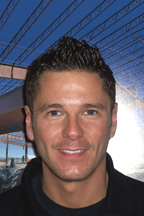 Venetor Equipment Rental Inc., the largest 100% Canadian privately owned equipment rental company in south-central and southwestern Ontario, is please to announce that Mike Fraser has joined Venetor as an account manager in the Oshawa branch. Mike will be responsible for helping to grow the Eastern Greater Toronto area.
Vince Oddi, sales manager of Venetor Equipment Rental Inc. says "Mike brings a strong work ethic and sense of integrity with him to the role. His knowledge of the construction industry makes him an asset to Venetor and to our customers."
The Venetor Group of companies has been family-owned and operated serving Hamilton's Industrial Core and the Golden Horseshoe Area since their inception in 1975.
Source: Venetor Equipment Rental Inc., 1-888-664-5007
---
Sakai America, is pleased to announce the appointment of Karl Rowan as district manager for their Mid-Central territory. This area includes the states of Indiana, Michigan, Ohio, Kentucky, West Virginia and Ontario, Canada.
Karl Rowan has an extensive background in heavy equipment, both hands-on and managerial. His career began as a field service technician, then production supervisor, parts specialist and culminated in dealer training and technical support. With experience in purchasing, inventory management and customer service, he will be an asset to Sakai in many critical areas.
Mr. Rowan's hiring supports Sakai's long-term plan for market development in North America. Initially, his responsibilities will include support and training of dealer sales and applications teams which are already in place and recruitment and set-up of new dealers within the territory. He will also oversee dealer parts and service department set up and training for all new and existing dealers in this territory.
Manufacturing and shipping more vibratory compactors worldwide, Sakai currently offers the widest range of vibratory soil and asphalt rollers in North America.
Source: Sakai America