Nominations
---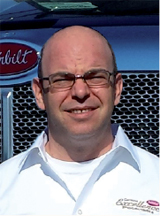 Camions Excellence Peterbilt est fier d'annoncer la nomination de Jean-François La Rocque, à titre de représentant des ventes de camions neufs et usagés. Parmi ses fonctions, il sera en charge du développement des ventes de camions neufs dans l'est de Montréal.
Avec 25 ans d'expérience dans le camionnage, monsieur La Rocque saura relever le défi de desservir sa clientèle. D'abord chauffeur puis opérateur de camions avec grues, il s'est ensuite spécialisé dans la vente de camions usagés et neufs.
Ses compétences lui permettront d'écouter et de comprendre les besoins des clients afin de leur proposer le camion qui répondra à leurs attentes.
Camions Excellence Peterbilt lui souhaite bonne chance dans ses nouvelles fonctions.
Source: Camions Excellence Peterbilt
---
Hino Motors Canada, Ltd. a le plaisir d'annoncer la nomination de Yumiko Kawamura au poste de présidente de Hino Motors Canada, Ltd. Madame Kawamura succède à Shuichi Kaneko, qui a occupé cette fonction pendant 4 ans et qui œuvre désormais à titre de directeur général de Hino Motors Ltd., division Europe et Afrique.
Yumiko Kawamura cumule plus de 20 ans d'expérience chez Hino Motors, Ltd. (Japon) et détient une solide connaissance de la mise en marché et de la vente des produits Hino au sein du marché nord-américain. Avant cette nomination au Canada, madame Kawamura a été chef de groupe du marché Asie et Océanie pour le compte de Hino Motors, Ltd.
Au cours de sa carrière chez Hino Motors, Ltd., Yumiko Kawamura a joué un rôle clé dans l'élaboration et le lancement stratégique de nouveaux modèles conçus expressément pour le marché nord-américain. Par ailleurs, elle a été au cœur de la mise sur pied de l'usine d'assemblage de camions Hino à Woodstock, en Ontario, en 2006.
Source: Hino Motors Canada, Ltd.
Appointments
---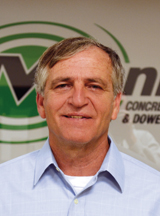 Minnich Manufacturing, a leading manufacturer of concrete dowel pin drills, concrete paving vibrators and vibrator monitoring systems, is pleased to announce that Paul Jaworski has joined the company's research and development team.
Mr. Jaworski brings to Minnich 37 years of experience in concrete vibration technology innovation. In his new role, he will focus on developing innovative products to meet rapidly changing concrete vibration needs.
"At Minnich, we understand that our OEM partners and end users expect us to deliver industry-leading innovation," said Jim Minnich, company owner. "Paul's experience and expertise will further strengthen our concrete vibration R&D capabilities. We're excited to add him to our growing company."
Paul Jaworski's past product accomplishments include monitored vibrator systems for pavements, controlled speed vibrators for vertical applications, and product safety compliance. He also has extensive technical committee, association board, standards specification, and field task force experience.
Source: Minnich Manufacturing
---
Hilde Merete Aasheim, executive vice president of Norsk Hydro ASA's primary metal business, has been appointed chair of the International Aluminium Institute (IAI), at the 89th meeting of its Board of directors in Shanghai, China.
Ms. Aasheim takes over from Abdulla Kalban, CEO of Emirates Global Aluminium, who stands down at the end of his 2 year tenure.
"It is a great honor for me to have been elected by my peers to Chair the Institute at this time of unprecedented change in the aluminium industry," said Hilde Merete Aasheim. "I look forward to building on Abdulla's achievements over the last 2 years to advance further the role our modern metal plays in improving people's quality of life, through its innovative applications and unique properties."
IAI secretary general Ron Knapp paid tribute to the leadership of Mr. Kalban: "Abdulla's engagement during his term of office reflects his commitment to a strong industry and to a metal of the future. We are pleased that he will continue to be actively involved in the Institute's work in the coming years as IAI vice chair and look forward to the next 2 years under the leadership of Ms. Hilde."