Paladin Attachments Launches New TwinDrive™ Binders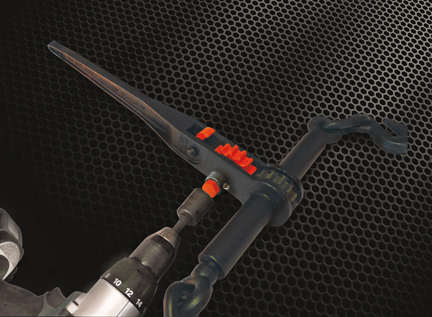 Paladin Attachments has announced a new product launch in its Aftermarket Sales division. Paladin's new TwinDrive™ Binders are in support of the company's ongoing commitment to customer service and aftermarket sales support.
TwinDrive™ Binders can quickly tighten and loosen loads of prime mover equipment and attachments by using a cordless drill with socket for a totally powered solution. The Binders offer significant operator time savings over standard ratchet binders and are ideal in confined spaces where a full rotation is not possible with a manual binder. TwinDrive™ Binders are manufactured with heat-treated, forged components and have a reinforced bolt carriage with grease fittings for a maintenance-free, smooth operation and long life.
"Launching the TwinDrive™ Binders is an exciting initial step in providing full-service solutions to our customers," commented David Garmenn, Parts manager for Paladin Attachments. "We want to provide efficient solutions to the dealer channel, as well as create an offering the end user will embrace. It's a commitment to our relationships throughout the channel."
Source: Paladin Attachments